The Lacanian Review: Issue 3: Segregations: Desire as Subversions of Identity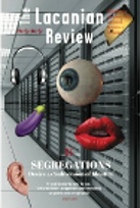 Book Details
Publisher : New Lacanian School
Published : 2017
Cover : Paperback
Category :
Lacanian Psychoanalysis
Catalogue No : 40538
Also by Marie-Hélène Brousse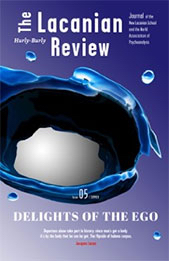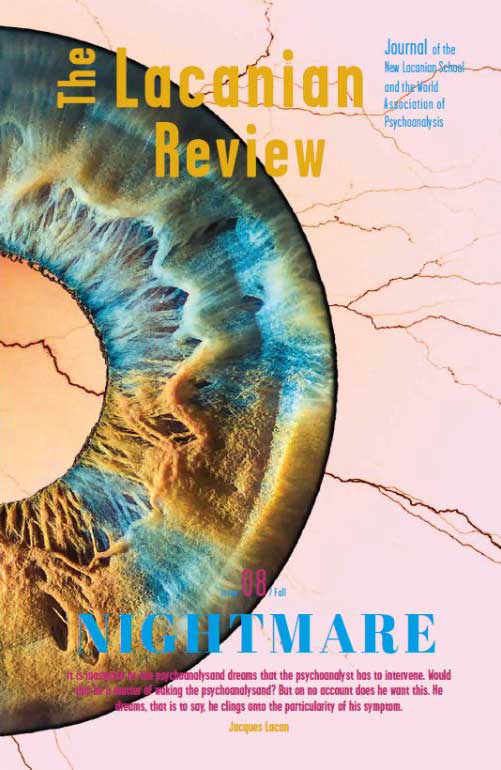 Today, segregation is part of everyone's daily life. Identity Politics put up new barriers and the multiplication of identity claims implies a development of segregations. In the past, segregation came from the Other, one was subjected to it, but today it self-regulated, wanted, demanded even.
The third issue of The Lacanian Review shows how psychoanalysis accounts for the contemporary extension of segregative processes. It formalises its psychical mechanisms at a time at which the pure subject of science has replaced the subject of desire, the latter being always subversive, and at which the logic of thinking/classifying applies to speaking bodies.
EDITORIAL - Marie-Hélène Brousse
THEMATIC SECTION: HURLY BURLY, SEGREGATIONS
WHOSE UNIVERSAL?
Jacques Lacan, Note on the Father
An Interview with Jean-Claude Milner
THE DIALOGUE
Colin Wright, Céline Flory, and Myriam Cottias, Colonising Enjoyment
DIVIDE AND RULE
Jacques-Alain Miller, Extimate Enemies
Laura Sokolowsky, Totalitarianism and Psychoanalysis: A Little Trip to the Land of Nazi Germany
Nathalie Jaudel, The Logic of Segregation vs The Logic of Concentration Camps
CLOACA MAXIMA
Guy Briole, Cloacina Mundi, 21st Century
Aino-Marjatta Mäki and Jaakko Karhunen, The Misery of Segregation: Is Psychoanalysis a Part of Western Civilisation?
TO EACH THEIR LABEL
Roberto Cavasola, An Interview with Allen Frances
Marcelo Veras, The Segregation of the Subject in Mental Illness
Colin Wright, "When the Fun Stops, Stop": Betting on Psychoanalysis in the Era of Segregation
Thomas Harding, Neurodiversity and its Discontents
BODY LALANGUE
Jacques-Alain Miller, Habeas Corpus
Guy Briole, Aggiornamento
Miquel Bassols, The Enjoying Substance
FORMATIONS OF THE ANALYST
Jacques-Alain Miller, Question of the School: Proposal for the Guarantee of 21 January 2017
Anne Lysy, When the Incomparable Happens, Obvious and Opaque
REDUCTION: Analysts of the School
Daniel Pasqualin, Discontents in the Un-world
Marie-Hélène Brousse,The Sex of the Symptom
Oscar Ventura, Silence, Memory, Noise … and Forgetting
Angelica Marchesini, Vicissitudes of the Feminine
Tai Cossich, im_passe — sequence one
OUR CONGRESSES
Lilia Mahjoub, "But Where has the Unconscious Gone?"
Miquel Bassols, In Praise of Ordinary Psychosis
CLINICAL WORK
Nancy Gillespie, Love and Ordinary Psychosis: A Portrait of an Athlete as a Young Man
Cyrus Saint Amand Poliakoff, Superintendent
An Bulkens, Little Leo: From Must Have, to May Be
You may also like