Book Details
Publisher : Phoenix Publishing House
Published : July 2020
Cover : Paperback
Pages : 112
Category :
Forensic
Category 2 :
Journals & Periodicals
Catalogue No : 97246
Also by Jessica Collier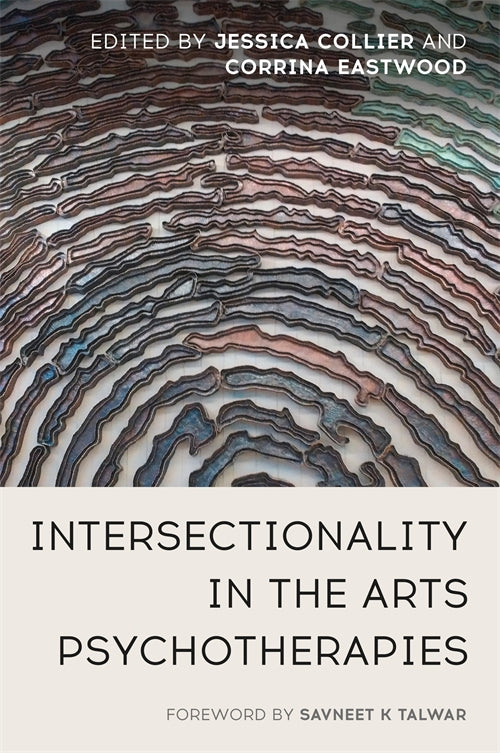 Also by Carine Minne
The International Journal of Forensic Psychotherapy (IJFP) is a brand-new journal launched in 2019. It is published in conjunction with the International Association for Forensic Psychotherapy and its avowed aim is to "Re-humanise the de-humanised".
This will be a leading-edge journal that promotes the health of offenders and victims through the use of psychotherapeutic understanding, risk assessment, and treatment techniques, and will also advance understanding about forensic psychotherapeutic practice.
The annual subscription includes two printed issues a year and complimentary online access from Ingenta Connect.
Reasons to subscribe:
– A newly established journal for all professionals bringing together psychoanalytically underpinned understanding of work with people suffering from difficulties involving violence and paraphilias;
– An international journal with wide ranging peer-reviewed contributions in the field of forensic psychotherapy from around the world;
– An innovative journal critically reviewing and discussing developments in clinical practice, theory and research;
– An informative journal that aims to contribute to policy making, influence practice and encourage interdisciplinary collaboration across continents;
– A lively journal that encourages articles from the arts and current affairs, reflecting aspects of the world of forensic psychotherapy.
Table of Contents
Editorial by Carine Minne and Jessica Collier

ARTICLES
– Sadism: a history of non-consensual sexual cruelty by Joanna Bourke
Open Access – DOI 10.33212/ijfp.v2n1.2020.1

– Sadomasochistic dynamics inside and outside the consulting room by Carine Minne
DOI 10.33212/ijfp.v2n1.2020.13

– Mark making or making a mark? Perversion and sublimation in the work of Estela Welldon, Martin Frishman, and Aubrey Beardsley by Jessica Collier
DOI 10.33212/ijfp.v2n1.2020.26

– Self-cannibalism and cannibalism: a perverse defence against depression by Ravi Lingam and Simon Mason
DOI 10.33212/ijfp.v2n1.2020.42

– Tabula rasa: the attempt to forget what cannot be remembered by Katya Orrell
DOI 10.33212/ijfp.v2n1.2020.52

– Evaluation of forensic therapies using FOTRES by Bernd Borchard and Salvatore Giacomuzzi
DOI 10.33212/ijfp.v2n1.2020.63

REGULAR ARTICLES
– A commentary on 'The Silent Patient' by Alex Michaelides by Leslie Lothstein
DOI 10.33212/ijfp.v2n1.2020.73

– A day in the life of a prison officer by Dean Barrow
DOI 10.33212/ijfp.v2n1.2020.84

BOOK REVIEWS
– 'Dangerous Lunatics: Trauma, Criminality and Forensic Psychotherapy', by Brett Kahr
Reviewed by Pamela Windham Stewart

– 'Pedro Almodóvar: A Cinema of Desire, Passion and Compulsion', edited by Arlene Kramer Richards and Lucille Spira, with Merle Molofsky
Reviewed by Cleo van Velsen
About the Editor(s)
Carine Minne is a Fellow of the Royal College of Psychiatrists and a psychoanalyst with the British Psychoanalytical Society. Since almost twenty-five years, she has worked as Consultant Psychiatrist in Forensic Psychotherapy within the UK's public health system, the NHS, based at the Portman outpatients' clinic and Broadmoor high security hospital. She is the current President of the IAFP, co-editor of the IJFP and Chair of the IPA Violence Committee.
Jessica Collier is an art psychotherapist and clinical supervisor working with women in the female prison estate and women and men with complex personalities in the criminal justice system. She lectures nationally and internationally on forensic art psychotherapy and has published widely, focusing on trauma and unconscious re-enactments in forensic institutions and wider society. Jessica is co-convenor of the Forensic Arts Therapies Advisory Group, visiting lecturer at the University of Hertfordshire and senior lecturer at the University of Roehampton. She is co-editor of the International Journal of Forensic Psychotherapy.
You may also like