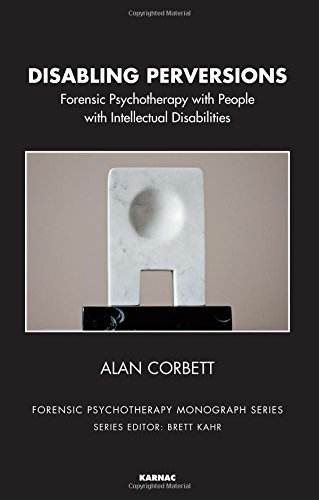 Book Details
Publisher : Routledge
Published : August 2014
Cover : Paperback
Pages : 208
Category :
Forensic
Category 2 :
Individual Psychotherapy
Catalogue No : 35519
ISBN 13 : 9781782201632
ISBN 10 : 1782201637
Also by Alan Corbett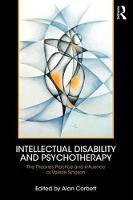 The book offers an overview of how to work with some of the most damaged members of society - children and adults with intellectual disabilities who abuse others. Drawing on insight from two decades of clinical work, the author examines how to assess risk and danger in the forensic disability patient, ways of working therapeutically with patients at all ends of the disability spectrum, and how to support members of the patient's network. Combining psychoanalytic, creative, forensic and systemic thinking, the book provides a template for assessing, managing, containing and treating those who present with multiple diagnoses, including cognitive and physical disabilities, mutism, psychiatric disorders and autism. Both group and individual approaches are examined.
As our awareness of the incidence of forensic patients who also have disabilities increases, this work is a timely placing of the forensic disability patient onto the clinical agenda, and has a wide application, being of use to clinicians in the private consulting room, the community, the secure setting and the prison. Particular attention is paid to the notion of disability as a powerful trauma that impacts upon both the patient and those treating him.
Reviews and Endorsements
'This remarkable book is unique not just in the field of forensic psychotherapy, but in the wider field of mainstream therapy. Through its vivid mix of case studies, analytic theory, and clinical research, Alan Corbett has shone a light on a neglected and misunderstood patient population. The forensic world has been in need of a book as detailed, rigorous, and compassionate as this one.'
— Dr Estela Welldon, MD DSc (Hon), FRCPsych, founder and Honorary Life President of the International Association for Forensic Psychotherapy

'I strongly recommend this book to all therapists and other mental health professionals working with people with intellectual disabilities. It is a compelling read in which the author has brought difficult theoretical ideas to life with rich patient narratives, and contains wonderful insights into the inner lives and struggles of so many disabled men and women.'
— Professor the Baroness Sheila Hollins, psychiatrist and independent crossbench peer

'Drawing on ideas from various schools of psychoanalysis and psychoanalytical group therapy, Corbett challenges the traditional shibboleths about the inability of the learning disabled to benefit from insight gained through verbal communication. An important contribution to the study of the social unconscious and the relationship between the body and the mind, this narrative of heroic psychotherapy gives me a renewed sense of hope for the future of our profession.'
— Dr Earl Hopper, PhD, psychoanalyst, group analyst, organisational consultant, and past President of the International Association of Group Psychotherapy

'This rich book is full of valuable insights and fascinating clinical vignettes that make the work come alive. His approach is practical, realistic, and humane: emphasising the external world of human rights, care workers, and families as much as the internal world of phantasy and projection. Although focussing on offender patients, I really recommend this book to all psychotherapists; I came away better informed and determined to try and do better by the learning-disabled offenders I meet in future.'
— Dr Gwen Adshead, forensic psychiatrist and psychotherapist, Ravenswood medium secure unit, Southern Health Foundation Trust

'This seminal, long-awaited book is essential for all those who seek to understand, support, work with, or manage children and adults with intellectual disabilities who abuse others. Alan Corbett combines rigorous analytic theoretical and clinical understanding, with management, academic, and social work strengths. He deals with the individual, the group, and the support context, and appraises the nature of the risk and the level of intervention required. A new milestone in disability psychotherapy studies has been achieved with the publication of this major book.'
— Dr Valerie Sinason, PhD MACP M Inst Psychoanal FIPD MBC
About the Author(s)
Dr Alan Corbett was Chair of the Training Committee of the Institute of Psychotherapy and Disability, and a member of the Training Committee of the Guild of Psychotherapists. He was Director of Respond, National Clinical Director of the CARI Foundation, and Clinical Director of ICAP. He was a training analyst and supervisor, a psychotherapist with the School of Life, Consultant Psychotherapist with the Clinic for Dissociative Studies, and consulted to a wide range of organisations. He also taught on a number of psychoanalytic trainings in Britain and Ireland, lectured internationally and published widely on disability, psychotherapy and trauma.
You may also like