Book Details
Publisher : Routledge
Published : 2012
Cover : Paperback
Pages : 256
Category :
Trauma and Violence
Category 2 :
Forensic
Catalogue No : 29998
ISBN 13 : 9781855758629
ISBN 10 : 1855758628
Also by Timothy Keogh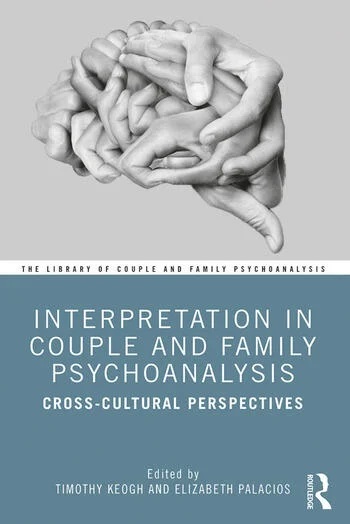 The book argues the case for the usefulness of an empirically based understanding of the internal world of juvenile sex offenders as a way of humanely relating to their difficulties. It details the extent and nature of juvenile sex offending and its impact on victims and provides an extensive psychoanalytically oriented description of this offender group. The background of these offenders is examined, focusing on their experience of abuse, especially sexual abuse. Attention is paid to the unique characteristics of these offenders, particularly their attachment difficulties. The value of attachment theory and the concepts of psychopathy and malignant narcissism are then explored as a means of viewing their internal world. This internal world is also viewed through an empirical lens, which reveals them to have impaired psychic representations of human relationship, different needs for relationship and, in the most psychopathic group, an obfuscation of that need.
The implications of these findings are then considered and the application of these understandings of their internal world is then explored. Firstly, issues related to assessment are addressed and, following detailed clinical case examples of their differences, their treatment needs are examined. In particular, the utility of a proposed modified version of Mentalization Based Therapy (MBT) is considered as part of a continuum of psychoanalytically oriented treatment options. Finally, there is a reflection on the reality that juvenile sex offending represents, with some concluding thoughts about addressing this ongoing and distressing problem.
Reviews and Endorsements
'Dr Keogh's book is a landmark study of some of the most damaged of our society's children. Because of the thorough, multi-perspective approach to these damaged and damaging children, his book does more than intelligently illuminate the hurt done to these children. In highlighting the sub-groups that characterize this group - often until now treated as a homogeneous group - he makes it possible to see which young offenders are best treated with which types of intervention, what our goals should be in intervening, and which children have the best prognosis. But more generally, his book is a model approach to understanding children that should be applied to other problems in child psychiatry, such as attention deficit, anxiety, and depressive disorders. We are generally lacking this kind of careful in-depth study, so it is a pleasure and an education to read this fine example. I recommend this book to all involved in helping young offenders, but I also strongly recommend it to anyone interested in the complexity of child development and child developmental disorders.'
- Dr David A. Scharff, psychiatrist and psychoanalyst; former Director of the International Psychotherapy Institute, Washington, DC, USA

'Problem sexual behaviour is a major social problem, with many young offenders serially transgressing before being identified. Understanding their motivation, thoughts and feelings is essential if we are to identify as well as help them. Timothy Keogh's book represents a major contribution empowering clinical efforts to deal with this problem - tragically, commonly regarded as intractable. Dr Keogh provides a coherent and helpful clinical model which, as all good theories, will be of great practical help to all those working with juvenile sex offenders.'
- Professor Peter Fonagy, Freud Memorial Professor, University College London

'This is an impressively scholarly and comprehensive text, but it is clearly written and accessible, obviously the product of someone who has a deep appreciation of and concern for the subject matter. In addition, though the book presents us with conceptual and clinical thinking relating specifically to the juvenile sex offender, the reader will learn about concepts which are also applicable to the forensic and personality disordered adult patient.'
- Stanley Ruszczynski, Clinical Director, Portman Clinic, Tavistock and Portman NHS Foundation Trust, from the Foreword
About the Author(s)
Timothy Keogh currently works full time as a psychoanalyst and forensic and clinical psychologist in private practice in Sydney, Australia. He is a research fellow of the International Psychoanalytical Society and associate faculty member of the Centre for Behavioral Sciences in Medicine at the University of Sydney. Dr. Keogh was formerly statewide Director of Inmate Services and Programs with the New South Wales Department of Corrective Services (Australia). Prior to this he held the post of Director of the Collaborative Research Unit within the New South Wales Department of Juvenile Justice, where he was also Director of Psychological Services. He has published and co-authored numerous journal articles, monographs and chapters on juvenile offending, sex offending, adolescent mental health and psychotherapy. He is currently President of the Couples and Family Psychotherapy Association of Australasia and National Convener of the Australasian Psychological Society's Psychoanalytically-Oriented Psychologist Interest Group.
You may also like