The Healing Forest in Post-Crisis Work with Children: A Nature Therapy and Expressive Arts Program for Groups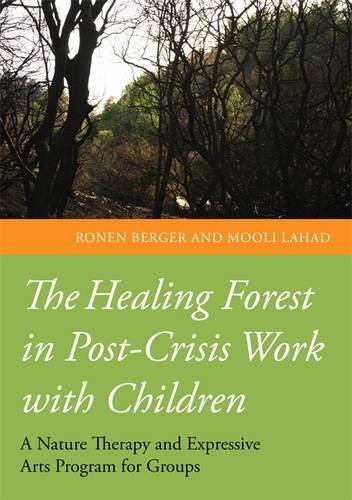 Also by Mooli Lahad
Nature Therapy is an innovative approach for working with children who have experienced stress or trauma. For the first time in the English language, this book presents the theory behind the approach along with detailed guidelines for introducing it to the classroom and other group settings The flexible 12-session programme pairs nature-based activities with storytelling and other expressive arts approaches. It is designed to strengthen coping and resilience in children who have been through common causes of stress such as the divorce of parents, moving home, the illness of a loved one or bullying. It can also be used in the aftermath of large-scale crises such as war, terrorism and natural disasters to prevent and treat post-traumatic stress disorder.
An evocative colour storybook, The Guardians of the Forest, is also included for use within the programme. The original, evidence-based approach described in this book will be of interest to all those working therapeutically or creatively with children who have experienced stress or trauma, including teachers, arts therapists, psychologists and counsellors.
About the Author(s)
Ronen Berger is the founder of Nature Therapy, Head of the Nature Therapy program at Tel Aviv University, Israel, and Head of the MA Drama Therapy program at the College for Arts and Social, Israel.
Mooli Lahad is a senior medical psychologist and a renowned expert on trauma recovery and resilience for the individual, group and community. He is Founder and President of the Community Stress Prevention Center in North Israel, Professor of Psychology and Drama Therapy and the head of the MA in Dramatherapy at Tel Hai College, Israel. He is the author or co-author of 32 books.
You may also like