The Handbook of Group Play Therapy: How to Do it, How it Works, Whom it's Best for
Also by Daniel S. Sweeney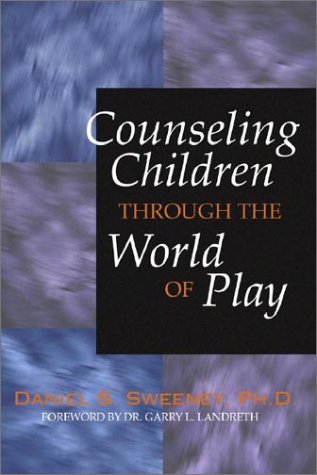 Also by Linda E. Homeyer
Here is a comprehensive guide to of the the most effective and dynamic childhood intervention available to counselors, therapists, teachers, psychologists, and anyone who works with kids. This hands-on resource applies play therapy theory to a wide variety of group settings and gives therapists insight into treating special populations including sibling groups, children who have been abused, and children who have experienced the loss of a loved one. Enter a child's world of communication with twenty-five of the country's leading play therapy experts as they guide you through a myriad of group play therapy approaches, issues, and techniques. The Handbook of Group Play Therapy gives therapists the tools they need to help children as they experience the exhilaration, fear, joy, and frustration in discovering the world around them as they learn about themselves and others.
About the Author(s)
Daniel S. Sweeney, PhD, LMFT, LPC, RPT-S, is a professor, clinical director, and director of the NW Center for Play Therapy Studies in the Graduate School of Counseling at George Fox University in Portland, Oregon.
More titles by Daniel S. Sweeney
Linda E. Homeyer, PhD, LPC-S, RPT-S, is retired after 25 years as a professor at Texas State University. She continues to write and provide trainings and consultations in play therapy and sandtray therapy.
You may also like