The Foundations of Psychoanalytic Theories: Project for a Scientific Enough Psychoanalysis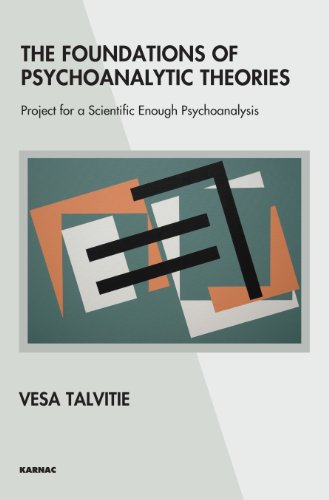 Book Details
Publisher : Routledge
Published : 2012
Cover : Paperback
Pages : 142
Category :
Psychoanalysis
Catalogue No : 29880
ISBN 13 : 9781855758179
ISBN 10 : 1855758172
Also by Vesa Talvitie
The normal approach to the study of the foundations of psychoanalysis is to focus on Sigmund Freud's classical texts. In this book, however, Vesa Talvitie approaches the issue from the perspective of the foundations of behavioural sciences in general. He studies the nature of psychological terms and explanations, and the relation between neuroscience and psychology. Due to the wide perspective, the author is able to create a fresh view to the stubborn debate concerning the scientific status of psychoanalysis.
The author shows that both advocates and critics of psychoanalysis have a tendency to misconstrue the nature of psychoanalytic theorizing, and thus have had unrealistic expectations of psychoanalytic explanations. The book tries to differentiate between those aspects of psychoanalysis which should be considered scientific, and those aspects of psychotherapies in general which should not come into the scientific category. This books will be found to be a valuable contribution to the field of psychoanalytic studies.
Reviews and Endorsements
'This book is a most welcome and topical contribution. It deals with the nature of psychological explanations and the demands we need to meet in forwarding psychoanalytical facts to a broader scientific community. The reader is drawn into an original and exciting line of arguments, and the author manages to be both scholarly and funny - a combination which leads to a most enjoyable reading experience. The book can be recommended to psychoanalysts, psychotherapists, and everybody interested in the structure of argumentation in the behavioural sciences.'
- Henrik Enckell, MD, PhD, training and supervising psychoanalyst, past Editor of The Scandinavian Psychoanalytic Review and Member of The European Editorial Board of The International Journal of Psychoanalysis

'Talvitie offers a rich tapestry of issues on the foundations of psychoanalysis, which he treats in a versatile, sophisticated manner. The informed reader will therefore find his writing very rewarding.'
- Adolf Grünbaum, author of The Foundations of Psychoanalysis: A Philisophical Critique
About the Author(s)
Vesa Talvitie is a Doctor of Psychology, licensed psychotherapist, organisational consultant (FINOD) and currently works as an occupational psychologist for the City of Helsinki. In addition to numerous articles on psychoanalysis in Finnish and English, he is the author of Freudian Unconscious and Cognitive Neuroscience: From Unconscious Fantasies to Neural Algorithms and The Foundations of Psychoanalytic Theories: Project for a Scientific Enough Psychoanalysis.
You may also like