Freudian Unconscious and Cognitive Neuroscience: From Unconscious Fantasies to Neural Algorithms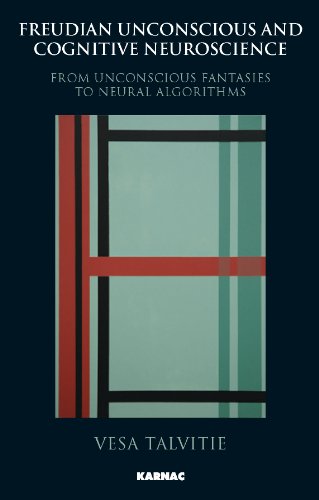 Book Details
Publisher : Routledge
Published : 2009
Cover : Paperback
Pages : 170
Category :
Psychoanalysis
Category 2 :
Neuroscience
Catalogue No : 26187
ISBN 13 : 9781855755031
ISBN 10 : 1855755033
Also by Vesa Talvitie
The aim of Freudian Unconscious and Cognitive Neuroscience is to create a conception of the Freudian things around the unconscious that takes seriously both the clinical data gathered in the scope of psychoanalytic clinical practice during the past 110 years, and the empirical and theoretical achievements of cognitive science and evolutionary theory. Tensions between the psychoanalytic and other views give a hint that the task is anything but easy.
Reviews and Endorsements
'Vesa Talvitie's sophisticated, yet accessible, analysis of the relationship between the Freudian unconscious and cognitive neuroscience should be required reading for both doctrinaire Freudians and those psychologists who are all too eager to consign the Freudian project to the dustbin of history. His philosophical astuteness, impressive grasp of the relevant literatures, and willingness to engage creatively with both psychoanalysts' and cognitivists' thinking make this indispensable reading for anyone seriously interested in understanding the architecture of the human mind and the place of psychoanalysis on the contemporary intellectual landscape.'
- David Livingstone Smith, PhD, author of Approaching Psychoanalysis: An Introductory Course, Why We Lie: The Evolutionary Roots of Deception and The Unconscious Mind and The Most Dangerous Animal: Human Nature and the Origins of War
About the Author(s)
Vesa Talvitie is a Doctor of Psychology, licensed psychotherapist, organisational consultant (FINOD) and currently works as an occupational psychologist for the City of Helsinki. In addition to numerous articles on psychoanalysis in Finnish and English, he is the author of Freudian Unconscious and Cognitive Neuroscience: From Unconscious Fantasies to Neural Algorithms and The Foundations of Psychoanalytic Theories: Project for a Scientific Enough Psychoanalysis.
You may also like