The Father: Historical, Psychological and Cultural Perspectives: Second Edition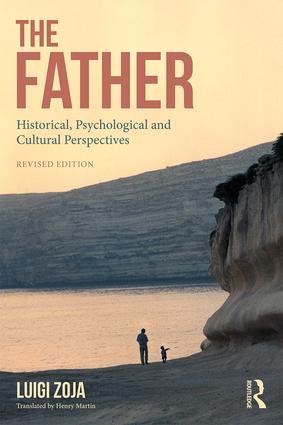 Book Details
Publisher : Routledge
Published : 2017
Cover : Paperback
Pages : 340
Category :
Jung and Analytical Psychology
Catalogue No : 93215
ISBN 13 : 9781138500914
ISBN 10 : 1138500917
Also by Luigi Zoja
Countless children throughout the world grow up without fathers. In this revised and updated edition of The Father, accompanied by a new preface, Luigi Zoja studies the reasons for this and assesses the contribution of this phenomenon to social and psychological problems.
Using examples from classical antiquity to the present day, Zoja views the origins and evolution of the father from a Jungian perspective. He argues that the father's role in bringing up children is a social construction that has been subject to change throughout history, and goes on to examine the consequences and consider the crisis facing fatherhood today.
No other existing book faces the subject of fatherhood from such a broad and multi-disciplinary perspective. Covering these issues from historical, sociological and psychological points of view, this revised edition of The Father includes a complete re-working of the final part of the book, focusing on the condition of the father in today's globalised world and with a particular look at the role historical trauma and grief play in family relationships.
The book will be of special interest to analytical psychologists and Jungian psychotherapists in practice and in training, academics and students of Jungian and post-Jungian studies, sociology, anthropology, gender studies, and history.
About the Author(s)
Dr Luigi Zoja trained as an analyst at Zurich's C.G. Jung Institut, and now practices in Milan. He was president of the Italian Center for Analytical Psychology from 1984 to 1993, and in 1999 served as president of the International Association of Analytical Psychology (IAAP).
You may also like