The Evil Imagination: Understanding and Resisting Destructive Forces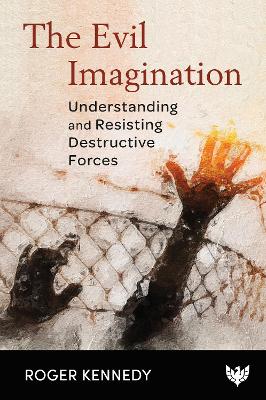 Book Details
Publisher : Karnac Books
Published : November 2022
Cover : Paperback
Pages : 228
Category :
Psychoanalysis
Catalogue No : 96687
ISBN 13 : 9781912691296
ISBN 10 : 9781912691
Also by Roger Kennedy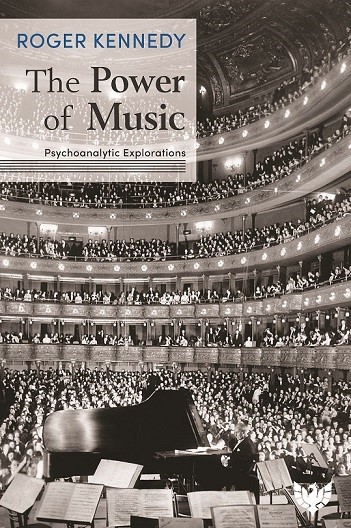 Roger Kennedy has written a masterful investigation into the concept of evil. He begins with a general view of the subject before moving into more detailed analysis. First is a review of the science of evil, including evidence from neuroscience and social psychology. This is followed by psychoanalytical studies of the individual and groups before presenting an overview of the philosophy of evil. Also included are historical and social studies which inform an understanding of evil in action. Kennedy goes on to examine the nature of genocide using a main focus on the Holocaust and of slavery. Both of these "journeys to evil" remain relevant for understanding contemporary society and issues. The Nazi past continues to disturb and resonate decades on. The politics and social fabric of Western society was reliant on slavery as a foundation of economic wealth and is haunted by its inability to process the harsh reality of slavery and its continuing after-effects. Kennedy moves from there to a discussion on the genius of Shakespeare and his encapsulation of the essential features of how evil can develop and take over a person's inner world. The book concludes with a summary of the main themes and a look at those who have resisted evil and what we can learn from them if we are to build a society that can resist the forces of evil.
The book is informed by a psychoanalytic approach, with its emphasis on the power and influence of unconscious processes underlying human actions, and on the role of inner conflicting and elemental fears and anxieties often driving individual and group behaviours. It brings fresh insight to an eternal discourse.
Reviews and Endorsements
Roger Kennedy brings wide-ranging perspectives to describe and understand this very difficult and compelling subject. History, philosophy, religion, morality, neuroscience, primatology, psychology, and other disciplines are brought together as well as refracted through psychoanalytic understandings. Human destructiveness is not a direct consequence of our animal instincts, nor is it innate. Rather, evil is a consequence of being human as he observes that our species "annihilates the human subject and obliterates human agency". This is a tough and compelling read in resisting our species' vicious destructiveness.
Dr Jonathan Sklar, training analyst, British Psychoanalytical Society

Dr Roger Kennedy worked as a Consultant Family Psychiatrist in the NHS at the famous Cassel Hospital in London for almost thirty years and was an Honorary Senior Lecturer in Psychiatry at Imperial College London. He has written widely on psychoanalysis and families at breaking point. His new book, The Evil Imagination, is a fascinating and ambitious exploration of one of the great subjects of our time: evil. One of the most thoughtful psychoanalytic thinkers of our time, Dr Kennedy asks what leads people to commit evil acts and how can we use the latest psychoanalytic thinking to make sense of evil?
David Herman, writer and former TV producer of programmes on psychoanalysis and the history of madness

We find ourselves surrounded by such an abundance of expressed evil that our own imaginations are drowned out by the lived atrocities. Roger Kennedy alerts us to the megalomania that has permitted humans to comfortably annihilate the other - body and culture - and how this is a leitmotif of the mass atrocities of both the past and present. We find some measure of comfort in his book through his illustrating how we can transform rage into scholarship, sorrow into insight, and helplessness into teaching. The Holocaust serves as the representative evil of our species. In immersing ourselves in Kennedy's masterful yet accessible collection of groundbreaking neuroscience, uplifting poetry, and insight-providing psychoanalytic perspectives, we are able to use the best of who we are in order to honourably encounter the worst of who we are. In reading Kennedy's book, I feel redoubled in my efforts to unpack the obstructions to the good-enough affects in each of us. This, so that we will contain a counterweight to our destructiveness and thereby perhaps, just perhaps, we may survive.
Harvey Schwartz, training and supervising analyst, Psychoanalytic Association of New York; host of the IPA podcast, Psychoanalysis On and Off the Couch
Table of Contents

About the author

1. Terrains of evil
2. The science of evil
3. Psychoanalysis and evil
4. The philosophy of evil
5. Journeys to evil: The Holocaust and British-American slavery
6. Shakespeare and evil—the dagger of the mind
7. Summary and final comments

Endnotes
References
Index
About the Author(s)
Roger Kennedy is a psychoanalyst in private practice, a training analyst and President of the British Psychoanalytical Society. He is Consultant Psychiatrist at the Family Unit, Cassel Hospital, and author of nine previous books, including Psychotherapists as Expert Witnesses (2005), and The Many Voices of Psychoanalysis (2007). He is also a published poet.
You may also like