The Clinician's Guide to Collaborative Caring in Eating Disorders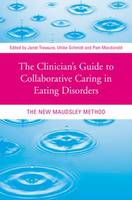 Book Details
Publisher : Routledge
Published : January 2009
Cover : Paperback
Pages : 304
Category :
Eating Disorders
Catalogue No : 29123
ISBN 13 : 9780415484251
ISBN 10 : 0415484251
Also by Ulrike Schmidt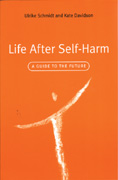 Also by Janet Treasure


Offers guidance for clinicians working with families and carers. This book demonstrates how active collaboration between professional and non-professional carers can maximise quality of life for both the sufferer and other family members.
Reviews and Endorsements
'This book is a valuable companion piece to Treasure et al.'s existing volume, providing useful information, resources and skills for clinicians. However, this book's biggest contribution is the way in which it stresses that clinicians should see the family as a resource (rather than a nuisance or an irrelevance).'
- Professor Glenn Waller, Consultant Clinical Psychologist, Vincent Square Eating Disorders Service, CNWL NHS Foundation Trust

Contents:
Part I: Introduction to Collaborative Care Between Carers of People with Eating Disorders and Professional Services. Treasure, Introduction. Treasure, Schmidt, Eating Disorders and the Concept of Working with Families and Other Carers. Kamerling, Smith, The Carers' Perspective. Baldock, An Ethico-legal Account of Working with Carers in Eating Disorders. Part II: Introduction to the Theoretical Underpinning. Treasure, How Do Families Cope When a Relative has an Eating Disorder. Treasure, Williams, Schmidt, Family Processes as Maintaining Factors for Eating Disorders. Treasure, Understanding Models of Health Behaviours and the Processes Used to Facilitate Change. Treasure, Changing Behaviours in the Family. Part III: Different Forms of Intervention. Treasure, Working with Carers on an Outpatient Basis: The Assessment of the Family. Treasure, Whitney, Writing as a Tool for Developing Reflective Capacity and Emotional Processing. Treasure, Sepulveda, Whittaker, Todd, Lopez, Family and Carer Workshops, Whitaker, Treasure, Todd, An Intensive Three-day Programme with Families Preparing for Transition from Inpatient to Outpatient Care. Macdonald, Grover, Coaching Methods of Supportive Skills-based Training for Carers. Part IV: Special Cases. Treasure, Micali, Monneyron, Reproductive Function and Parenting in People with an Eating Disorder History. Kyriacou, Treasure, Raenker, The Influence and Importance of Parents in Care and Treatment of an Eating Disorder. Part V: Conclusion and Appendices. Treasure, Macdonald, Goddard, What the Patients Say: An Examination of What Patients Think about Family Interventions. Todd, Whitaker, Macdonald, The Professional Perspective. Appendix I: Toolkit for Carers: The Caring Role in Eating Disorders. Appendix II: Eating Disorders Symptom Impact Scale (EDSIS). Appendix III: Accommodation and Enabling Scale for Eating Disorders (AESED).
About the Editor(s)
Ulrike Schmidt is Professor of Eating Disorders at King's College London and a Consultant Psychiatrist at the Maudsley Hospital. One key focus of her research is on developing brief scalable psychological treatments of value to the NHS, for people with eating disorders and other common mental health problems, including self-harm.
You may also like