Book Details
Publisher : Routledge
Published : 2009
Cover : Paperback
Pages : 210
Category :
Psychoanalysis
Catalogue No : 28246
ISBN 13 : 9781855757660
ISBN 10 : 1855757664
Also by Andrew Weller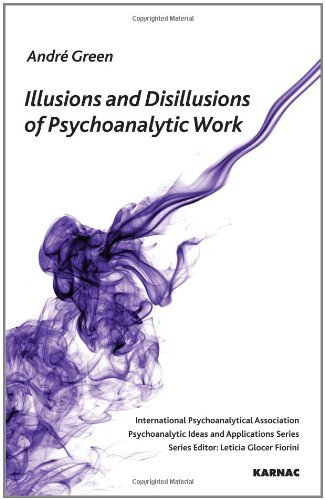 Our Customers Average Rating
Read all reviews (1)





In this book Jean-Luc Donnet explores the particularities of the status of the method in psychoanalysis, linked to the specificity of unconscious psychic processes. If the method aims at ensuring a level of technical mastery, it must also make sure that analytic treatment does not become an 'application' of knowledge. A modern conception of the analytic situation implies going beyond the classical pair of 'setting-interpretation'. Starting out from the postulate of a transferential dynamic of the encounter, the author brings into play the pair 'analyzing site-situation'.
The 'analyzing situation' emerges from the utilization, in a found-created mode (Winnicott), of an initial site constituted by a set of means put at the patients disposal. The analyzing situation includes patient and analyst in a self-organizing structure. The notion of a site makes it possible to approach the difference between psychoanalysis and analytic psychotherapy differently: each site has a 'logic', an intrinsic functional coherence, which have their own incidence on the therapeutic process. In the second part of the book, which ends with analysis of an essential screen-memory "A Child Is Being Talked About", the author also presents four other texts: a vertiginous study of Conrad's novel "Lord Jim", a new exploration of 'tender humour', a moving reading of Freud's "A Disturbance on the Acropolis", and a radical approach to "Civilization and its Discontents", which reflect the central place he gives to the agency of the Superego as a keystone of Freudian thought.
Reviews and Endorsements
'A most welcome addition to the growing dialogue between French and British psychoanalysis. Donnet's comments on "the adventure of the psychoanalytic method", his distinction between method and technique, and his insistence that the "gap" between theory and practice is irreducible show the disconcerting but intriguing quality of his ideas. Studies of Conrad's Lord Jim, and some key texts of Freud's,
complete a book that exemplifies the rigour and intricacy of French psychoanalytic thinking, always rooted in Freud while continually opening new perspectives.'
- Michael Parsons, author of The Dove that Returns: The Dove that Vanishes
About the Author(s)
Jean-Luc Donnet is a psychoanalyst in private practice in Paris. Between 1983 and 2000 he was vice director-practitioner, then director-practitioner of the Psychoanalytical Consultation and Treatment Centre of the Psychoanalytical Society of Paris (Centre Jean Favreaux). His main works include: L'enfant de ça (with A. Green), Le divan bien tempéré, Le surmoi Freudien et la régle fondamentale and La situation analysante.
Customer Reviews
Our customers have given this title an average rating of 4 out of 5 from 1 review(s), add your own review for this title.
Robert on 02/03/2011 21:10:01





(4 out of 5)
You may also like