The Adolescent Brain: Changes in Learning, Decision-Making and Social Relations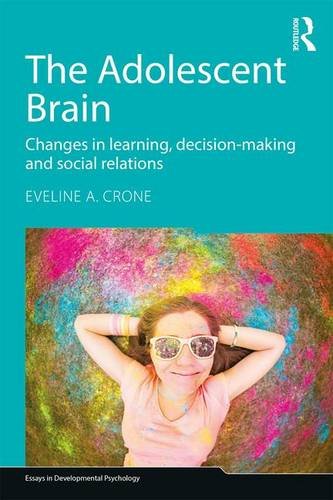 Book Details
Publisher : Routledge
Published : 2016
Cover : Paperback
Pages : 192
Category :
Child and Adolescent Studies
Catalogue No : 39623
ISBN 13 : 9781138855960
ISBN 10 : 1138855960
In recent years there have been tremendous advances in understanding how brain development underlies behavioural changes in adolescence. Based on the latest discoveries in the research field, Eveline Crone examines changes in learning, emotions, face processing and social relationships in relation to brain maturation, across the fascinating period of adolescent development. This book covers new insights from brain research that help us to understand what happens when children turn into adolescents, and from adolescents into young adults. Why do they show increases in sensation-seeking, risk taking and sensitivity to opinions of friends?
With the arrival of neuroimaging techniques, it is now possible to unravel what goes on in an individual's brain when completing cognitive tasks, when playing computer games, or when engaging in online social interactions. These findings inform us how children learn, control thoughts and actions, plan activities, control emotions and think about intentions of others, offering a new perspective on behavior and motivations of adolescents.
This is the first comprehensive book to cover the many domains of adolescent brain development, stretching from cognitive, to affective to social development. It will be of great interest to students and researchers in the field of adolescent development and developmental cognitive neuroscience.
You may also like