Child Temperament: New Thinking About the Boundary Between Traits and Illness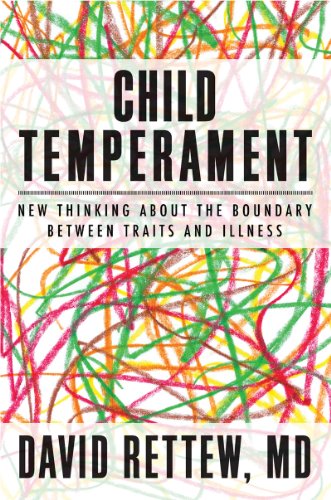 Book Details
Publisher : W.W.Norton
Published : 2013
Cover : Hardback
Pages : 288
Category :
Child and Adolescent Studies
Catalogue No : 35139
ISBN 13 : 9780393707304
ISBN 10 : 9780393707
What is the difference between a child who is temperamentally sad and one who has depression? Can a kid be angry by temperament without being mentally ill? How can two thrill-seeking parents end up with a shy, risk-averse child?
The subject of personality and how we differ from one another behaviorally has long fascinated parents, teachers, and scientists, but because no true "pathology" was involved, it was traditionally the arena of psychologists and behavioral scientists. Today, the question of temperament—and how it contributes to the development of psychiatric disorders—is one posed by mainstream psychiatry as a major area of investigation. From depression to ADHD to autism, temperament can play a definite role, but how, and to what degree?
In this book, David Rettew examines the research and discusses the factors that can propel children with particular temperamental tendencies toward or away from more problematic trajectories.
You may also like