Ten Minutes for the Family: Systemic Interventions in Primary Care

Also by Eia Asen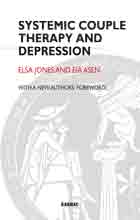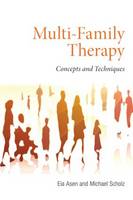 This title is a practical guide for health professionals working in primary care who wish to improve their management of problem patients, problem families and problem situations. Step-by-step, it introduces both the theory and the practice of the family approach including interviewing individual patients in routine consultations and more.
Reviews and Endorsements
The provision of suitable mental health care is one of the major tasks facing general practitioners and their teams. Family-oriented primary care has moved from doctor-controlled to patient-centred consultations, with a greater emphasis on collaboration. The systemic framework uniquely lends itself to this shift in emphasis, as it views the delivery of care in social rather than merely medical terms. There is now a strong evidence base for the efficacy of systemic approaches in managing many different types of mental health and relationship issues.

Ten Minutes for the Family includes many concrete suggestions for using simple family therapy techniques and encourages the clinician to think about cases constructively. Case histories and vignettes are used extensively to illustrate the techniques as well as boxed information to highlight key points.

Contents:
Prologue and Introduction 1. Systematic Practice in a Changing World 2. Ingredients of the Systematic Approach 3. Defining and Questioning the Agenda 4. The Family Within Us 5. The Family within us - Genograms 6. Not Going Round in Circles 7. Family Transitions 8. Assessing, Reflecting and Connecting 9. Working with Couples 10. Dancing with the Family 11. The Family in Crisis 12. Roots, Shoots, Fruits and Seeds - Putting it all Together.
About the Editor(s)
Eia Asen is a Consultant Child and Adolescent Psychiatrist and a Consultant Psychiatrist in Psychotherapy, and is clinical director of the Marlborough Family Service, London.
You may also like