Book Details
Publisher : Routledge
Published : 1993
Cover : Paperback
Pages : 120
Category :
Reprinting
Category 2 :
Child and Adolescent Studies
Catalogue No : 5533
ISBN 13 : 9781855750197
ISBN 10 : 1855750198
Also by Gerrilyn Smith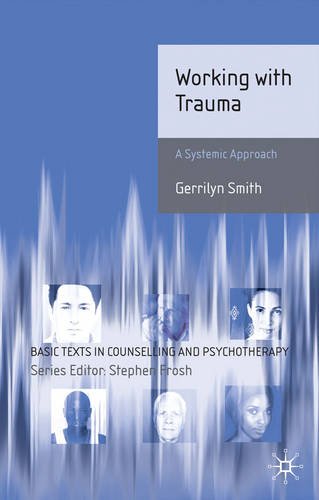 This book contributes to the debate on child sexual abuse and illuminates the trainer practitioner in the process. It shows that human services training is not built solely on scientific theory but rather on the ideology and values of the sponsoring organisation, the participants, and the trainer.
Reviews and Endorsements
'It is increasingly clear that in order to make an intervention into the complex problem of child sexual abuse, professionals must be able to understand and work with the interrelationships of many different agencies, each of which has something to contribute to changing the pattern of abuse. This book describes ways of training professionals to understand and work within the larger context of child protection work. It is based on an innovative, nation-wide course organized by Ms Smith at the Institute of Child Health, University of London, under the auspices of the Department of Health. The book discusses the pitfalls encountered in child abuse training and outlines new ways of setting up and supporting training within the local community. It contains useful ideas for teaching specific child protection skills as well as the systems thinking essential for working with many agencies.'
- David Campbell and Ros Draper

'A central position is accorded in the book to both the crucial initial and the maintaining aspects of the trainer-trainee relationship. Using actual situations as illustrations, the author points to pitfalls and offers some very practical suggestions as to how to enhance this interaction between the key participants during training. Smith emphasizes the need for attention to detail as well as pattern.'
- Danya Glaser

'Systemic Approaches to Training in Child Protection contributes to the scientific and ideological debate and illuminates the trainer practitioner in the process. It does this by recognizing that human services training, from needs assessment, to program design, to trainer delivery, is not built solely on enlightened and scientific theory but rather on the ideological systems and values of the sponsoring organization, the participants, and the trainer. This book will help any trainer examine their own and their program's ideological principles for intervention in child sexual abuse.'
- Michael A. Nunno and Patrick Tooman
About the Author(s)
Gerrilyn Smith is Lead Consultant Clinical Psychologist and Family Therapist in the Children and Adolescent Mental Health Services team, Royal Liverpool Children's Hospitals.
You may also like