Supervisions with Donald Meltzer: The Simsbury Seminars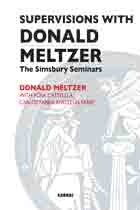 Book Details
Publisher : Routledge
Published : 2003
Cover : Paperback
Pages : 352
Category :
Supervision
Category 2 :
Psychoanalysis
Catalogue No : 17343
ISBN 13 : 9781855759534
ISBN 10 : 1855759535
Also by Donald Meltzer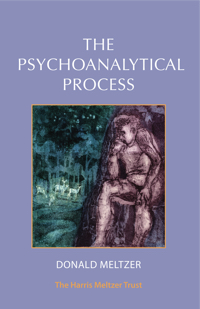 'We see ourselves as elders, not only in age but in the tradition of a nostalgia for the fora where professionals, craftsmen, workers of all kinds meet to share tools, knowledge, skills, and ultimately ignorance, the wellspring of thought.'
- Rosa Castella, Lluis Farre and Carlos Tabbia, from the Introduction
This is a collection of dialogues between the founder members of the Psychoanalytic Group of Barcelona, Donald Meltzer and Catharine Mack Smith. It is a tribute to the fourteen years of work carried out together in Barcelona and Simsbury, Oxford, and an invitation to other clinicians to share in the learning experience of talking freely about the vicissitudes of their daily work. The transcriptions are presented unedited, excepting grammatical corrections, in order to preserve the atmosphere of the meetings and enable the reader to experience them fully. They cover subject matter such as anorexia, hysteria and perversion that arise in the course of clinical work and the subsequent discussions envelop the whole range of the ideas of post-Kleinian psychoanalysis. This broad spectrum is indicated by the three separate indexes that end the book - on the central ideas, on the main subjects and on diagnoses.
This is an absorbing representation of the valuable work carried out over the years by these meetings and will provoke much thought and further discussion from its readers, perhaps even inspiring some to begin similar dialogues.
About the Editor(s)
Donald Meltzer (1923-2004) is widely known as a psychoanalyst and teacher throughout Europe and South America. He is the author of many works on psychoanalytic theory and practice, including The Psychoanalytical Process, Sexual States of Mind, Explorations in Autism, The Kleinian Development, Dream Life, Studies in Extended Metapsychology, and The Claustrum, all published by the Harris Meltzer Trust.
You may also like