Supervision in the Helping Professions: Fourth Edition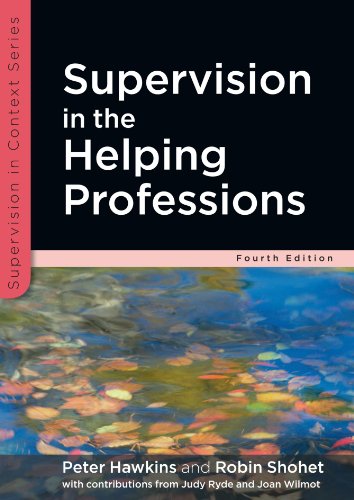 Book Details
Publisher : Open University Press
Published : January 2012
Cover : Paperback
Pages : 328
Category :
Supervision
Category 2 :
Counselling
Catalogue No : 33091
ISBN 13 : 9780335243112
ISBN 10 : 0335243118
Also by Peter Hawkins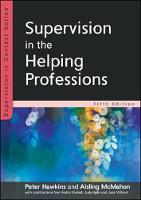 Also by Robin Shohet
Paperback
£31.99
Usually despatched within 4-5 working days
Free delivery worldwide
This title has been delisted and is no longer available to purchase
The latest edition of this best selling book on supervision updates and expands the previous three editions with references to the developments and writing in the field. Since the publication of the previous edition, supervision has continued to spread from the professions of counselling, psychotherapy and social work, into all medical professions and more recently into education, coaching, mentoring and human resources management. This book provides relevant information for people working in all of these fields. The seven-eyed supervision model which is at the core of the book has been expanded and developed to reflect its use in many professions and different parts of the world. The authors have also incorporated view points from other academics who have constructively observed the model. The authors have added a number of new approaches, models and techniques to this new edition, including: Techniques for supervising in groups The CLEAR model for structuring the process of a supervision session How to adapt supervision to learning styles How to use video and interpersonal process recall in training supervisors Material on research and action research in supervision Expansion of the chapter on working transculturally to include analysis of the challenges of working with asylum seekers and refugees The extensively updated and enlarged book provides key reading for professionals across the social care and helping professions, as well as those working in Education, Coaching and HR.
Reviews and Endorsements
Contents:
Foreword by Michael Carroll
Preface
Part One: The supervisee's perspective
Good enough supervision and the challenges of our time
The five capacities of reflective practice
Reflecting on our motivations and core beliefs
Being an effective supervisee
Part Two: Becoming a supervisor and the process of supervision
Becoming a supervisor
Maps, models, frameworks and processes of supervision
The seven-eyed model of supervision
Working with difference - transcultural supervision
Ethics and facing challenging and complex situations in supervision
Supervisor training and development
Part Three: Group, team and peer-group supervision
Group and peer-group supervision
Supervising in teams and team development
Part Four: An organizational approach
Supervising networks
Towards a learning culture
Developing supervision policy and practice in organizations Conclusion: Working with an open mind and an open heart
Glossary
Bibliography
About the Author(s)
Peter Hawkins is Professor of Leadership at Henley Business School, founder and Chairman Emeritus of Bath Consultancy Group and co-founder of Centre for Supervision and Team Development. He is a leading consultant, writer and researcher in executive coaching, leadership, and creating coaching cultures in organizations.
Robin Shohet has been teaching supervision through the Centre for Supervision and Team Development for 30 years. He lives with his family at the Findhorn Foundation, a spiritual community in the North East of Scotland.
You may also like