Somatic Experience in Psychoanalysis and Psychotherapy: In the Expressive Language of the Living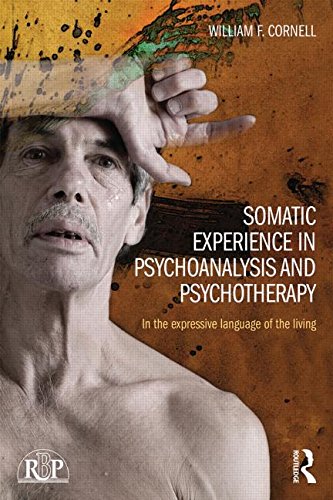 Book Details
Publisher : Routledge
Published : 2015
Cover : Paperback
Pages : 174
Category :
Psychoanalysis
Category 2 :
Individual Psychotherapy
Catalogue No : 37497
ISBN 13 : 9781138826762
ISBN 10 : 1138826766
Also by William F. Cornell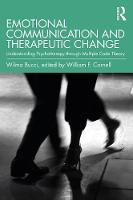 The body, of both the patient and the analyst, is increasingly a focus of attention in contemporary psychoanalytic theory and practice, especially from a relational perspective. There is a renewed regard for the understanding of embodied experience and sexuality as essential to human vitality. However, most of the existing literature has been written by analysts with no formal training in body-centered work. In this book William Cornell draws on his experience as a body-centered psychotherapist to offer an informed blend of the two traditions, to allow psychoanalysts a deep understanding, in psychoanalytic language, of how to work with the body as an ally.
The primary focus of Somatic Experience in Psychoanalysis and Psychotherapy situates systematic attention to somatic experience and direct body-level intervention in the practice of psychoanalysis and psychotherapy. It provides a close reading of the work of Wilhelm Reich, repositioning his work within a contemporary psychoanalytic frame and re-presents Winnicott's work with a particular emphasis on the somatic foundations of his theories. William Cornell includes vivid and detailed case vignettes including accounts of his own bodily experience to fully illustrate a range of somatic attention and intervention that include verbal description of sensate experience, exploratory movement and direct physical contact.
Drawing on relevant theory and significant clinical material, Somatic Experience in Psychoanalysis and Psychotherapy will allow psychoanalysts an understanding of how to work with the body in their clinical practice. It will bring a fresh perspective on psychoanalytic thinking to body-centred psychotherapy where somatic experience is seen as an ally to psychic and interpersonal growth. This book will be essential reading for psychoanalysts, psychodynamically oriented psychotherapists, transactional analysts, body-centred psychotherapists, Gestalt therapists, counsellors and students.
About the Author(s)
William F. Cornell, MA, teaching and supervising transactional analyst, maintains an independent prvate practice of therapy, consultation, and training in Pittsburgh, USA. He is a co-editor of the Transactional Analysis Journal and has published extensively in a broad range of journals and psychotherapy books. He is the author of Explorations in Transactional Analysis: The Meech Lake Papers, editor of James McLaughlin's The Healer's Bent: Solitude and Dialogue in the Clinical Encounter, and co-editor with Helena Hargaden of From Transactions to Relations: The Emergence of a Relational Tradition in Transactional Analysis.
You may also like