Simple Self-Care for Therapists: Restorative Practices to Weave Through Your Workday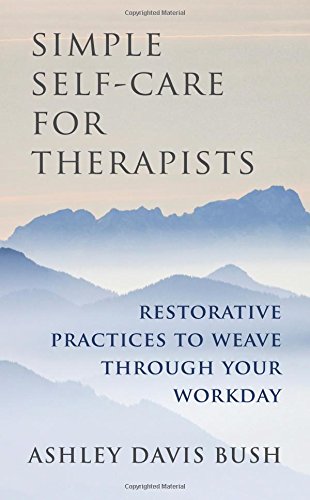 For mental health professionals who must regularly guard against compassion fatigue and secondary traumatisation, intentional self-care isn't just essential; it's a survival tool. If therapists don't take proper care of themselves, they can't do their work effectively.
Taking up an exercise program, going on a vacation, and turning to supportive social networks, while helpful remedies to the stresses of the job, are not always feasible and the results are often only short term. Synthesising the latest thinking in mindfulness, neuroscience, energy medicine, and spiritual disciplines,Simple Self-Care for Therapists offers immediate relief in doable, bite-sized nuggets - easy exercises that can be seamlessly integrated into your current workday routine with little fuss.
Over 60 restorative practices are presented - tools for grounding, energising and relaxing - organised as antidotes to the most common pathologies that therapists suffer: vicarious trauma, compassion fatigue, and burnout. Bush, a therapist with over 25 years of experience, walks readers through the description and simple practice, with illuminating stories from her own professional experiences.
Whether you're in a staff meeting, conducting a therapy session, writing a progress report, or attending a workshop, these convenient exercises can be dipped into as needed. As a go-to resource of self-care tools, every therapist, no matter their background or approach, now has the ability to prevent stress, avoid internalisation, revive their spirit, and restore a sense of well-being.
You may also like