Sigmund Freud's Discovery of Psychoanalysis: Conquistador and Thinker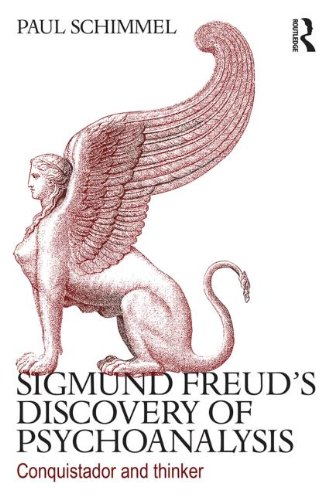 Book Details
Publisher : Routledge
Published : 2013
Cover : Paperback
Pages : 192
Category :
Psychoanalysis
Catalogue No : 34914
ISBN 13 : 9780415635554
ISBN 10 : 9780415635
Sigmund Freud's Discovery of Psychoanalysis explores links between Freud's development of his thinking and theory and his personal emotional journey. It follows his early career as a medical student, researcher and neurologist, and then as a psychotherapist, to focus on the critical period 1895-1900. During these years Freud submitted himself to the process that has become known as his 'self-analysis', and developed the core of his psychoanalytic theory.
Drawing on Freud's letters to his friend and confidant Wilhelm Fliess, and on selected psychoanalytic writings in particular his 'dream of Irma's injection', Paul Schimmel formulates psychoanalytic dimensions to the biographical 'facts' of Freud's life. In 1900 Freud wrote that he was 'not a thinker' but 'a conquistador'. In reality he was both, and was engaged in a lifelong emotional struggle to bring these contradictory sides of his personality into relationship. His psychoanalytic discoveries are conceptualized in the context of his need to achieve integration within his psyche, and in particular to forge a more creative collaboration between 'conquistador' and 'thinker'.
Sigmund Freud's Discovery of Psychoanalysis will be of interest to psychoanalysts, psychoanalytic psychotherapists, academics and teachers of psychoanalysis, and to all serious students of the mind.
About the Author(s)
Paul Schimmel is a psychoanalyst, psychiatrist and writer. He is member of the Australian Psychoanalytical Society, and has a private psychoanalytic practice in Sydney.
You may also like