Sex and Love in Intimate Relationships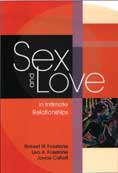 Book Details
Publisher : American Psychological Association
Published : 2005
Cover : Hardback
Pages : 304
Category :
Family, Couple and Systemic Therapy
Catalogue No : 22980
ISBN 13 : 9781591472865
ISBN 10 : 1591472865
Also by Robert W. Firestone


Also by Joyce Catlett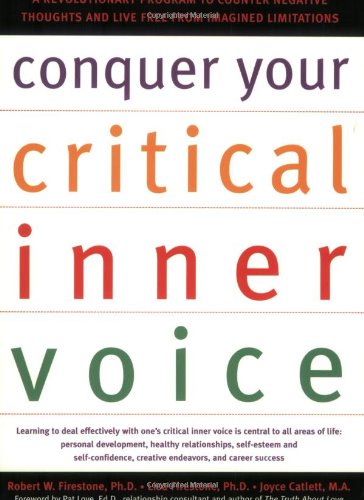 This book is for anyone interested in what sustains a loving and fulfilling sexual relationship. Sexuality can be one of the most fulfilling pleasures in life. Yet it is an aspect of relationships that is complex and sometimes fraught with difficulty. Given the mixed messages about sexuality that exist in our culture, it is hardly surprising that men and women find intimate relationships hard to discuss and negotiate. Furthermore, therapy for sexual dysfunction has tended to emphasize physiological and technical issues over the psychological ones that the authors believe are at the root of many couples' problems.
In Sex and Love in Intimate Relationships, Firestone and his coauthors help therapists help their clients. Drawing on their forty years of combined clinical experience and a unique longitudinal study of couples and families, they propose that sexual problems are largely related to defenses acquired through painful childhood experiences. The self-sabotaging effects of this "fantasy bond" - an illusion of connection to the mother or primary caregiver - give rise to critical internal "voices". These voices support negative views of the self and others, interfering with closeness and intimacy.In accessible language and through the liberal use of case material from therapy sessions, the authors show how clients can be helped to overcome these challenges and become physically and emotionally closer to their partners.
Sex and Love in Intimate Relationships is thought-provoking reading for anyone interested in what sustains a loving and fulfilling sexual relationship.
About the Editor(s)
Robert W. Firestone, Ph.D., clinical psychologist, author, and artist. Dr Firestone was in private practice of psychotherapy from 1957 to 1979. In 1979, he joined the Glendon Association as its consulting theorist. His major publications include The Fantasy Bond, Compassionate Child-Rearing, and Fear of Intimacy. His studies of negative thought processes led to the development of an innovative therapeutic methodology described in Voice Therapy, Suicide and the Inner Voice, Combating Destructive Thought Processes, Creating a Life of Meaning and Compassion: The Wisdom of Psychotherapy and Sex and Love in Intimate Relationships. In collaboration with his daughter, Dr Lisa Firestone, he developed three assessment instruments: The Firestone Assessment of Self-Destructive Thoughts [FAST], The Firestone Assessment of Suicide Intent [FASI] and the Firestone Assessment of Violent Thoughts [FAVT].
More titles by Robert W. Firestone
Joyce Catlett, MA, author and lecturer, has collaborated with Dr. Robert Firestone in writing 12 books and numerous professional articles. She began her career in psychology in 1972, working with autistic children at the Camarillo State Hospital Children's Treatment Center in Camarillo, CA. A founding member of Glendon Association, she has been a national lecturer and workshop facilitator in the areas of child abuse prevention and couple relations. With Glendon, she has co-produced 40 video documentaries on a wide range of mental health topics. Ms. Catlett was also instrumental in the development and training of instructors in the Compassionate Child Rearing Education Program and in training mental health professionals in Voice Therapy Methodology.
You may also like