Rorschach Assessment of Psychotic Phenomena: Clinical, Conceptual, and Empirical Developments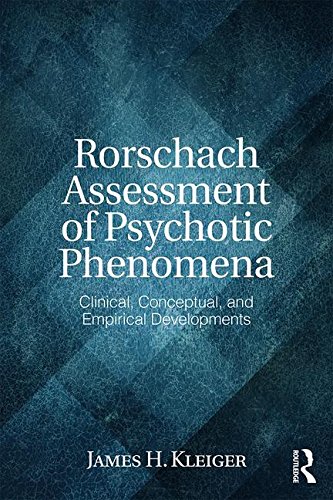 Also by James H. Kleiger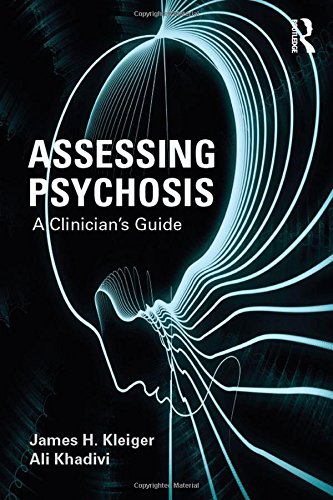 Rorschach Assessment of Psychotic Phenomena takes the reader beyond where James Kleiger's original work, Disordered Thinking and the Rorschach, left off. This new book offers readers a number of conceptual bridges between Rorschach characteristics commonly associated with psychotic phenomena and a range of psychological, neurocognitive, and psychoanalytic constructs that help psychologists move beyond static, test-bound interpretations of scores and indices.
Beginning with a broad-based understanding of disordered thinking and reality testing, Kleiger provides an updated review of the contributions of past Rorschach luminaries and contemporary figures who have helped make the Rorschach a robust tool for assessing aspects of psychotic-level experience. The contributions of major figures are highlighted and assessed in terms of their empirical, conceptual, and practical implications. In addition to providing a balanced, respectful review of each of these leading figures and the systems they developed, Kleiger offers a new way of organizing and conceptualizing what is currently understood about Rorschach scoring variables pertaining to psychotic phenomena.
Kleiger's aim is to help Rorschach practitioners not only consolidate their grasp of key scoring variables and what each means about an individual's thought processes and internal experiences, but also expand their clinical understanding of the psychotic phenomena being assessed. He includes a wide range of psychotic phenomena, like negative symptoms, cognitive impairment, magical thinking, and impairment of insight, all of which are subjects of diagnostic interest when using the Rorschach with psychotically prone individuals.
The final section on psychopathology looks at how the Rorschach is useful in differential diagnosis of primary psychoses and those conditions that may include secondary psychotic phenomena. In step with contemporary DSM-5 standards, Kleiger organizes his discussion of severe psychopathology in a manner consistent with how psychotic phenomena are currently understood in the clinical and scientific literature. In addition to reviewing key clinical characteristics of these conditions, along with Rorschach contributions to the diagnosis of these disorders, he also focuses his lens on the Rorschach assessment of malingered psychosis and psychotic phenomena in children and adolescents.
Written with the same well-researched attention to detail and integrative style as his earlier work, Rorschach Assessment of Psychotic Phenomena will prove invaluable to clinical psychologists, psychiatrists, and psychoanalysts interested in understanding and assessing psychosis.
You may also like