Resilience and Survival: Understanding and Healing Intergenerational Trauma
Book Details
Publisher : Confer Books
Published : March 2022
Cover : Paperback
Pages : 208
Category :
Forthcoming
Category 2 :
Individual Psychotherapy
Catalogue No : 95545
ISBN 13 : 9781913494100
ISBN 10 : 1913494101
Also by Clara Mucci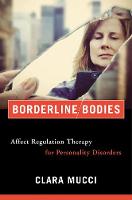 Resilience stands at the limits of what it means to be human. The opposite of vulnerability, it defines qualities that are both relational and innately enforced. Mucci explores contemporary therapeutic approaches to intergenerational trauma, focusing on the key principles that can foster resilience and healing. She looks through the prism of attachment, neuroscience, memory, literary memoir and other frameworks to ask what traits constitute a predisposition to resilience – in individuals, and in society.
CONTENTS
INTRODUCTION
Chapter 1. Resilience and survival: still nurturing life at the limits of the human
Chapter 2. Unelaborated truths and the rewriting of history as trauma
Chapter 3. Morality and human development after Auschwitz
Chapter 4. First pillar towards resilience: attachment
Chapter 5. Second pillar: connectedness
Chapter 6. Third pillar: memory
Chapter 7. Fourth pillar: testimony
Chapter 8. Fifth pillar: empathic communities in place of narcissism
Chapter 9. Sixth pillar: education and learning in place of artificial intelligence
Chapter 10. Seventh pillar: healing through therapy for individuals and communities
INDEX
About the Author(s)
Clara Mucci is a psychoanalytically oriented psychotherapist practicing in Milan and Pescara, Italy. She is Full Professor of Clinical Psychology at the University of Chieti, where she taught English Literature and Shakespearean Drama. She received a PhD from Emory University, Atlanta, and was a fellow in 2005-2006 at the Institute of Personality Disorder, New York, directed by Otto Kernberg. The author of several monographies on Shakespeare, Psychoanalysis and Literary Theory, she has taught in London (Westminster College), Atlanta, and New York (Hunter College).
You may also like