Research on Psychoanalytic Psychotherapy with Adults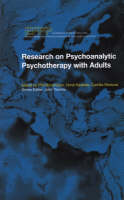 Book Details
Publisher : Routledge
Published : 2004
Cover : Paperback
Pages : 218
Category :
Psychoanalysis
Category 2 :
Research
Catalogue No : 18190
ISBN 13 : 9781855759497
ISBN 10 : 1855759497
Also by Horst Kachele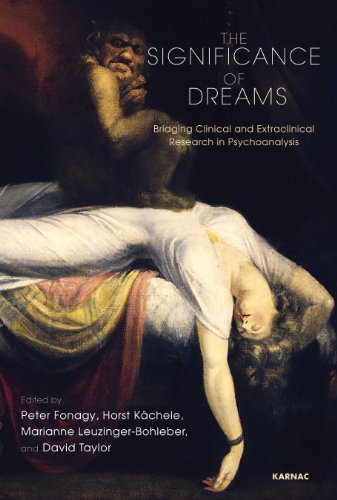 Also by Phil Richardson
Volume 7 in the EFPP Series that aims to promote the pan-European community of psychoanalytic psychotherapists. The contributors come from different cultures but are united in their view of the importance of empirical research in psychotherapy. The chapters examine issues as varied as treatment of eating disorders, the differences between psychoanalysis and psychotherapy, treatment outcomes of group psychotherapy, and treatment of borderline personality disorders.

'In the present-day culture of evidence-based practice as a guiding principle for the delivery of public and private-sector health services, the critical importance of collating empirical research findings relating to psychoanalytic psychotherapy cannot be overstated. Evidence-based clinical guidelines are increasingly finding their way into the mental health arena and, as of yet, the place of psychoanalytic psychotherapy within such guidelines is far from extensive. The present monograph brings together a number of research reports and overviews, all of which have used conventional empirical research methodologies and illustrate, we believe, the potential of such methods to explore questions of real significance to psychoanalytic psychotherapists throughout Europe.'
- From the Preface

Contributors:
Anthony W. Bateman; Peter Fonagy; Ines Gitzinger; Ralf Grabhorn; Tilman Grande; Johan Grant; Dorothea Huber; Thorsten Jakobsen; Burkard Jäger; Horst Kächele; Wolfram Keller; Guenther Klug; Peter Köhler; Werner Köpp; Peter Malewski; Kingsley Norton; Claudia Oberbracht; Camilla Renlund; Phil Richardson; Gerd Rudolf; Rolf Sandell; Silke Schmidt; Bernhard Strauss; Jörn von Wietersheim; and Fiona Warren.
Reviews and Endorsements
'This is a pioneering volume of work in progress. It is important and exciting work by talented pioneers who have responded effectively to an intellectual as well as a professional call. It is clear from the variety of findings reported in this stimulating volume that many of the traditional ideas concerning psychoanalytic psychotherapy will need to be revised.'
- Peter Fonagy, from the Foreword
About the Editor(s)
Phil Richardson was a clinical psychologist and qualified as a psychoanalyst with the British Psychoanalytical Society. He was Professor of Clinical Psychology at the University of Essex and Head of Psychology at the Tavistock & Portman NHS Trust where he was also Director of the Psychotherapy Evaluation Research Unit.
More titles by Phil Richardson
Camilla Renlund is an Adult Psychiatrist and a member of the research team of the Helsinki Psychotherapy Study, a randomized psychotherapy outcome study. She also works as a psychoanalyst in private practice in Helsinki and is an Associate Member of the Finnish Psycho-Analytical Society.
Horst Kächele is the former director of the University Clinic for Psychosomatic Medicine and Psychotherapy at Ulm University, Germany (1990-2000), also former director of the Research Centre for Psychotherapy, Stuttgart (1988-2004); he teaches now at the International Psychoanalytic University in Berlin.
You may also like