Reporting in Counselling and Psychotherapy: A Trainee's Guide to Preparing Case Studies and Reports.

Also by Robert Bor
Also by Malcolm Cross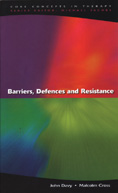 Also by Linda Papadopoulos

Trainee therapists need to show practical competence through the production of client reports and case studies. Using clinical examples and a detailed analysis of case study and process report writing, this hands-on guide shows how to present clear, concise and properly presented reports.
About the Editor(s)
Robert Bor is a Director of Dynamic Change Consultants. He is a Chartered Clinical, Counselling and Health Psychologist registered with the Health and Care Professions Council. He is also a Fellow of the British Psychological Society and Member of the American Psychological Association and South African Health Professions Council. He has more than 29 years experience consulting in clinical and organisational settings in the UK and abroad, and has published over 30 books and 200 academic papers and chapters in books.

He is a UKCP Registered Family and Couples Therapist having specialised in Systemic Therapy at the Tavistock Clinic London. Rob also practices cognitive behavioural therapy and is an advocate of time limited and solution focused therapeutic approaches. In the NHS, Rob is Lead Clinical Psychologist in Medical Specialties, Infectious Disease Division at the Royal Free Hospital, London. With extensive health care experience, he and his colleagues have developed psychology services in the NHS, GP surgeries as well as in the independent health care sector. He is the Consulting Psychologist to the Leaders in Oncology Care and to the London Clinic, both in Harley Street.
You may also like