Religion and Psychoanalysis in India: Critical Clinical Practice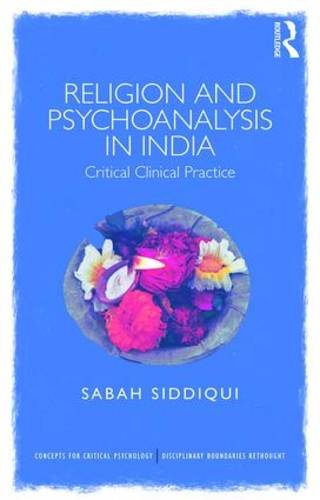 Book Details
Publisher : Routledge
Published : 2016
Cover : Paperback
Pages : 168
Category :
Culture and Psychoanalysis
Catalogue No : 38535
ISBN 13 : 9781138942592
ISBN 10 : 1138942596
Also by Sabah Siddiqui
Religion and Psychoanalysis in India questions the assumptions of an established scientific, evidence-based global mental health paradigm by examining the practices of faith-based healing. It proposes that human beings demonstrate a dual loyalty: to science as faith and faith as science, both of which get reconfigured in the process. In this particular context, science and faith are deployed in ways that are not only different but at times contrary to mainstream discourses of science and religion, and faith healing becomes a point where these two discourses collide head-on in negotiating cultural values and practices.
The book addresses key questions, such as:
* What is the value of 'faith healing' in understanding distress and treatment in different cultural contexts?
* What is a critical psychological perspective on faith and religious systems?
* What challenges do alternative religious practices pose to critical psychology?
* How should we re-imagine clinical work in a context marked by science and religion?
Situated between 'West' and 'East', between the global mental health movement and local faith-based practices in India, the book addresses a wide audience that includes students and researchers, in psychology, cultural and medical anthropology, the sociology of religion, cultural theory, postcolonial theory, and the sociology of science. It will also appeal to policy-makers and practitioners interested in the work of NGOs and the legal frameworks driving mental health movements in India.
You may also like