Relational Coaching: Journeys Towards Mastering One-to-One Learning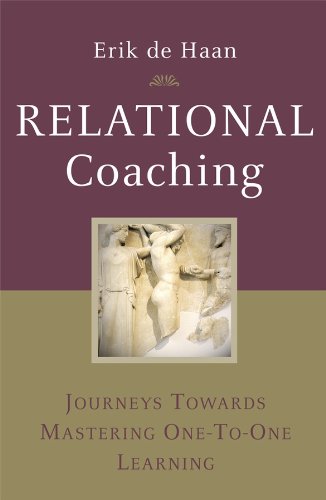 Book Details
Publisher : John Wiley
Published : January 2008
Cover : Hardback
Pages : 354
Category :
Coaching
Catalogue No : 27837
ISBN 13 : 9780470724286
ISBN 10 : 0470724285
Also by Erik De Haan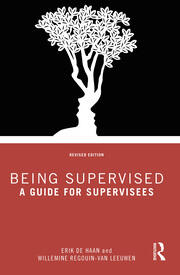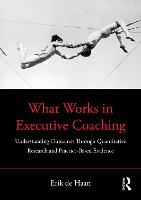 Exploring both age-old tradition and reliable studies in recent decades, Relational Coaching gives the modern executive coach ten commandments to help improve his or her practice. The book demonstrates how each of these commandments is underpinned by sound quantitative research. The book begins by giving a complete overview of the profession and the latest developments in coaching. The second part of the book presents new quantitative and qualitative research into effects and experiences of coaching. Part three contains an introduction to the activities that make a good coach and the mechanisms used to verify coaches understanding of their profession. Other topics covered include training, accreditation, supervision and recommended literature.
Reviews and Endorsements
'The author takes us on an exciting journey to explain what coaching is all about, providing us with a roadmap that is second to none. Anyone interested in better understanding what coaching is all about, would do well to have a serious look at this book.'
- Manfred Kets de Vries, Professor of Leadership Development, INSEAD

'From a vivid personal story just before the first chapter to the fascinating mass of data in the appendices, this book is a captivating read about the concrete particulars of coaching and the theoretical perspectives we can use to make sense of them. Erik de Haan makes a case for relational coaching and prescribes clearly what his research and the tradition within which it is embedded can tell practitioners in the field.'
- David Megginson, Professor of Human Resources Development, Sheffield Hallam University

'I am thrilled that there is a coaching book that emphasizes the coachee and the relationship. In Relational Coaching, Erik de Haan places the emerging profession on a strong foundation that emphasizes the interpersonal aspects of the endeavour.'
- Bruce E. Wampold, Professor of Counseling Psychology, University of Wisconsin
About the Author(s)
Erik de Haan is a Senior Consultant at Ashridge Consulting at Ashridge Management School. He was previously a consultant in the Netherlands and researcher at the University of Utrecht. He has written more than 150 articles and eleven books in different languages, among which are Fearless Consulting, Relational Coaching, Supervision in Action, and Pocketbook Team Coaching. The Dutch edition of his book Learning with Colleagues has been a bestseller in the Netherlands and he has also written a book on the importance of Shakespeare's King Lear for managers.
You may also like