Psychology After Psychoanalysis: Psychosocial Studies and Beyond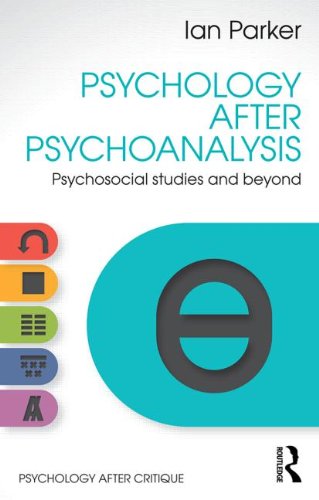 Book Details
Publisher : Routledge
Published : 2014
Cover : Paperback
Pages : 144
Category :
Psychoanalysis
Catalogue No : 35825
ISBN 13 : 9781848722132
ISBN 10 : 1848722133
Also by Ian Parker


Why is psychoanalysis now re-emerging as a sub-discipline inside psychology? What is the value of using psychoanalytic ideas to develop psychosocial research? How does psychoanalysis tackle the relation between the individual and society? This volume includes a clear account of psychoanalysis, and the different varieties of the approach that are at work inside and outside the discipline of psychology. It explores its status as a series of concepts and as a methodology, and shows how its clinical practice is crucial to the way that it operates now in academic practice. The book thus provides the reader with access to lines of debate currently occurring inside psychoanalysis, with discussion of its relation to 'critical psychology', 'psychosocial research', the 'health professions', 'culture' and 'social theory'.
A brief commentary introducing each paper draws out key themes that are outlined in the introduction and returned to in the course of the book. Each specific intervention is thus able to function as a separate argument and as part of an introduction and overview of psychoanalytic ideas for psychologists. This book is titled Psychology after Psychoanalysis to emphasise the impact of Freudian and post-Freudian arguments on the discipline, and the changing ways many of us now approach subjectivity as a result of those ideas.
About the Author(s)
Ian Parker is Professor of Psychology in the Discourse Unit at Manchester Metropolitan University, UK. He is widely published, and his books include The Crisis in Modern Social Psychology (1989), Psychoanalytic Culture: Psychoanalytic Discourse in Western Society (1997), Critical Discursive Psychology (2002), Slavoj Zizek: A Critical Introduction (2004) and Psychoanalytic Practice and State Regulation (2008).
You may also like