Psychodrama with Children: Healing Children Through Their Own Creativity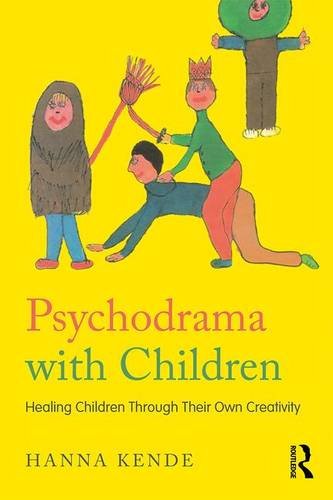 In this book, Hanna Kende uses her wealth of experience to explain how psychodrama can allow psychotherapists to fundamentally change their relationships with children presenting with psychosocial, mental, or behavioural problems. Based on Kende's extensive and wide-ranging knowledge, Psychodrama with Children explores the origins and roots of psychodrama, using detailed case studies to show how children can be allowed to find their own healing metaphor through the mobilisation of their creativity in inventing and staging symbolic expressions of their difficulties.
The book draws on a wide array of theorists, in addition to the foundational theorists Moreno and Adler, and emphasises the importance of creating an approach and a climate of reciprocal tolerance and acceptance, in which the children are able to express what worries them, what causes them pain, and what makes them afraid. By letting the child evolve according to their own rhythms and find their own pathways for progress, psychodrama provides the means to rehabilitate and overcome psychosocial symptoms.
Psychodrama with Children will be of interest to psychodramatists, dramatherapists and child psychotherapists, as well as psychologists, psychiatrists, and other child and adolescent mental health professionals.
You may also like