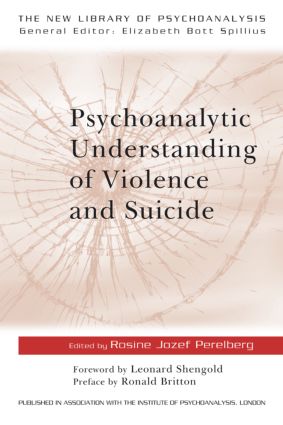 Book Details
Publisher : Routledge
Published : January 1998
Cover : Paperback
Pages : 178
Category :
Psychoanalysis
Category 2 :
Trauma and Violence
Catalogue No : 6451
ISBN 13 : 9780415199322
ISBN 10 : 0415199328
Also by Rosine J. Perelberg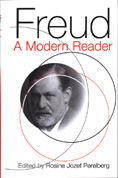 This volume comprises a collection of case studies from analysts who have treated patients who have committed serious acts of violence, either against others or themselves.
Reviews and Endorsements
Read a review of this title in 'BPAS'
This pioneering book presents the intensive psychoanalytic treatment of patients who have committed serious acts of violence either against others or themselves. In each of the detailed clinical accounts there is a demonstration of the effectiveness of the psychoanalytic treatment. By careful tracking of the transference and the countertransference, and questioning specific determinants of the violent behaviour from the standpoint of the vicissitudes of the analytic setting, this book aims to further our understanding of the nature of violence. This book also contains a comprehensive review of the existing literature on aggression and violence from America, England and France, and presents some of the main themes contained in this literature.
About the Author(s)
Rosine Jozef Perelberg, PhD, is a Fellow and Training Analyst of the British Psychoanalytic Society, Visiting Professor in the Psychoanalysis Unit at University College London, and Corresponding Member of the Paris Psychoanalytical Society. She edited Gender and Power in Families (with Ann Miller); Psychoanalytic Understanding of Violence and Suicide; Female Experience: Four Generations of British Women Psychoanalysts on Work with Women (with Joan Raphael-Leff); Freud: A Modern Reader; Time and Memory; and Dreaming and Thinking. She is the author of Time, Space and Phantasy and Murdered Father, Dead Father: Revisiting the Oedipus Complex (2015). In 2007 she was named one of the ten women of the year by the Brazilian National Council of Women.
You may also like