Psychoanalytic Perspectives on Passion: Meanings and Manifestations in the Clinical Setting and Beyond
Book Details
Publisher : Routledge
Published : 2017
Cover : Paperback
Pages : 244
Category :
Psychoanalysis
Catalogue No : 93301
ISBN 13 : 9781138562516
ISBN 10 : 1138562513
Also by Rebecca C. Curtis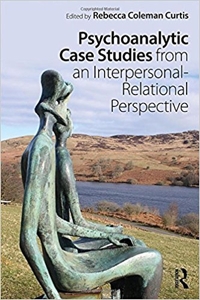 Also by Brent Willock
Also by Lori C. Bohm
Passion! The word brims with and exudes power, movement, intensity, vitality, desire, and fulfillment. Its multifaceted meanings include eroticism, rage, sex, suffering, drive, commitment, dedication, and love. On the one hand, it embodies a quality to be embraced and lived fully, to make life meaningful and worthwhile. On the other, it is sometimes to be treated with suspicion, reined in, subjected to the dictates of reason. While it brightens existence and its departure makes life dull, many passions may prove unbearable.  The manifold connotations of Passion make it highly relevant to psychoanalysis, yet, so far, no book has explored the many facets of this pervasive theme. This book provides a comprehensive guide that will sensitize readers to the omnipresent importance of passionate emotion in the clinical setting, and throughout all areas and times of life. It bursts with thought-provoking ideas. Challenging cases are illuminated by penetrating reflections and novel applications and combinations of theoretical perspectives. Psychoanalytic Perspectives on Passion explores the many ways in which very strong emotions - passions - can be understood and worked with in clinical contexts. The contributions cover such key topics as psychosis and violence, emotions in childhood, sexuality, secure and insecure attachments, the role of passion in seeking meaning, passion and transition space, and transference and countertransference. This book will be of great help to all psychoanalysts and psychoanalytic psychotherapists struggling to assist patients (and perhaps themselves) in locating their passions, channeling and expressing them in meaningful ways, and overcoming obstacles to their fulfillment.
About the Editor(s)
Brent Willock, Ph.D. President: Toronto Institute for Contemporary Psychoanalysis; Ontario Society for Contemporary Psychoanalysis. Faculty: Toronto Child Psychoanalytic Program; Institute for the Advancement of Self Psychology. Advisory Board, International Association for Relational Psychoanalysis and Psychotherapy.
Rebecca Curtis, Ph.D. Director of Research and Supervisor, William Alanson White Institute; Professor of Psychology, Derner Institute, Adelphi University; Editor of Self-Defeating Behaviors, The Relational Self and How People Change.
More titles by Rebecca C. Curtis
Lori C. Bohm, Ph.D. Supervising Analyst and Faculty, William Alanson White Institute; Supervisor of Psychotherapy, Clinical Psychology Doctoral Program, City College of New York and St. Luke's/Roosevelt Hospital Center; private practice in New York City and Hastings-on-Hudson.
You may also like