On Deaths and Endings: Psychoanalysts' Reflections on Finality, Transformations, and New Beginnings

Book Details
Publisher : Routledge
Published : January 2007
Cover : Paperback
Category :
Psychoanalysis
Catalogue No : 25474
ISBN 13 : 9780415396639
ISBN 10 : 0415396638
Also by Rebecca C. Curtis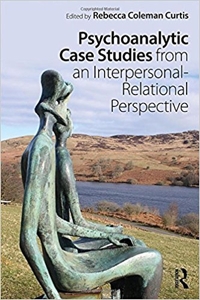 Also by Brent Willock
Also by Lori C. Bohm
"On Deaths and Endings" brings together the work of psychoanalytic scholars and practitioners grappling with the manifold issues evoked by loss and finality. The book covers the impact of endings throughout the life cycle, including effects on children, adolescents, adults, those near death and entire societies. New psychoanalytic perspectives on bereavement are offered based on clinical work, scholarly research and the authors' own, deeply personal experiences . The contributors present compelling, often moving, enquiries into subjects such as the reconfiguration of self-states subsequent to mourning, the role of ritual and memorials, the tragic impact of unmourned loss, modern conceptualisations of the death instinct, and terror-based losses.
Reviews and Endorsements
In that much psychotherapy is conducted with people who have suffered some form of loss, this book will be an invaluable resource for all mental health professionals. The emphasis on the potential of working through the vicissitudes of these experiences will provide inspiration and hope both to those who have endured personal loss and to anyone working with grieving patients.

Table of Contents
Part I: Overture to Finality. Willock, Thoughts for Our Times on Transience and Transformation. Part II: Grief and Mourning. Aragno, Transforming Mourning: A New Psychoanalytic Perspective. Volkan, Individuals and Societies as "Perennial Mourners": Their Linking Objects and Public Memorials. Lingle Ryan, Affects, Reconfiguration of Self and Self-states in Mourning the Loss of a Son. White, Failure to Mourn: The Brutal Bargain. Slochower, Beyond the Consulting Room: Ritual, Mourning and Memory. Part III: Childhood and Adolescence. O'Loughlin, On Losses That Are Not Easily Mourned. Weinreb Katz, Looking at the Film American Beauty, Through a Psychoanalytic Lens: Parents Revisit Adolescence. Lobban, Reclaiming the Relationship with the Lost Parent following Parental Death During Adolescence. Weber, Darth Mader: The Dark Mother. Part IV: Violence and Terror. Kirschner, Sometimes, A Fatal Quest: Losses in Adoption. Fiske, What is Paranoia in a Paranoid World? Transference and Countertransference in the Wake of the World Trade Center Attack. Borg, Just Some Everyday Examples of Psychic Serial Killing: Psychoanalysis, Necessary Ruthlessness, and Disenfranchisement. Part V: Death Instinct? Lombardi, Notes on Negativity. Skelton, Matte Blanco, the Death Drive, and Timelessness. Part VI: Working with Dying Patients. Kaplan, Lessons from Hospice: When the Body Speaks. Long, A Relational Perspective on Working with Dying Patients in a Nursing Home Setting. Herzog, Love and Death: Affect Sharing in the Treatment of the Dying. Part VII: Insights From (and To) Literature. Cox Cameron, Lifetime and Deathtime: Reflections on Joyce's "Finnegan's Wake" and Beckett's "How It Is". Katsuta, Acceptance of Mortality Through Aesthetic Experience with Nature. Part VIII: Termination. Frankiel, The Long Good-Bye: Omnipotence, Pathological Mourning, and the Patient who Cannot Terminate. Curtis, On the Death of Stephen Mitchell: An Analysand's Remembrance. Sapountzis, On Sudden Endings and Self-imposed Silences. Part IX: Conclusion. Bohm, The Transformative Potential in the Working Through of Deaths and Endings.

Editors Biographies
Brent Willock is President of the Toronto Institute for Contemporary Psychoanalysis and a member of the faculty of the Toronto Child Psychoanalytic Program and the Institute for the Advancement of Self Psychology.

Lori C. Bohm is a Supervising Analyst and member of the faculty at the William Alanson White Institute, New York and Supervisor of Psychotherapy at City College of New York and St Luke's/Roosevelt Hospital Center.

Rebecca C. Curtis is a member of the faculty and Supervisor at William Alanson White Institute, Supervisor at the National Institute for the Psychotherapies and Professor of Psychology at Adelphi University.
About the Editor(s)
Brent Willock, Ph.D. President: Toronto Institute for Contemporary Psychoanalysis; Ontario Society for Contemporary Psychoanalysis. Faculty: Toronto Child Psychoanalytic Program; Institute for the Advancement of Self Psychology. Advisory Board, International Association for Relational Psychoanalysis and Psychotherapy.
Rebecca Curtis, Ph.D. Director of Research and Supervisor, William Alanson White Institute; Professor of Psychology, Derner Institute, Adelphi University; Editor of Self-Defeating Behaviors, The Relational Self and How People Change.
More titles by Rebecca C. Curtis
Lori C. Bohm, Ph.D. Supervising Analyst and Faculty, William Alanson White Institute; Supervisor of Psychotherapy, Clinical Psychology Doctoral Program, City College of New York and St. Luke's/Roosevelt Hospital Center; private practice in New York City and Hastings-on-Hudson.
You may also like