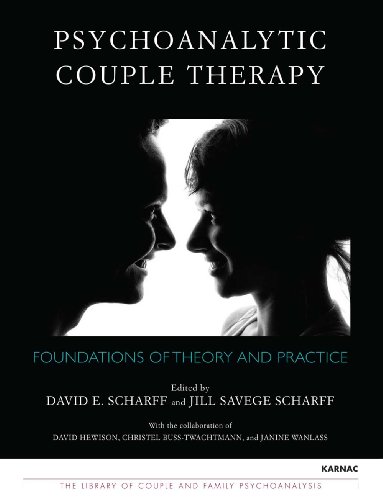 Also by David E. Scharff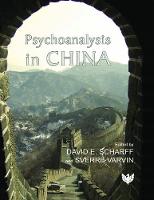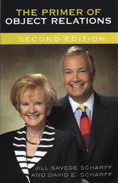 Also by Jill Savege Scharff
In this time of vulnerable marriages and partnerships, many couples seek help for their relationships. Psychoanalytic couple therapy is a growing application of psychoanalysis for which training is not usually offered in most psychoanalytic and analytic psychotherapy programs.
This book is both an advanced text for therapists and a primer for new students of couple psychoanalytic psychotherapy. Its twenty-eight chapters cover the major ideas underlying the application of psychoanalysis to couple therapy, many clinical illustrations of cases and problems in various dimensions of the work. The international group of authors comes from the International Psychotherapy Institute based in Washington, DC, and the Tavistock Centre for Couple Relationships (TCCR) in London. The result is a richly international perspective that nonetheless has theoretical and clinical coherence because of the shared vision of the authors.
Reviews and Endorsements
'Psychoanalytic Couple Therapy represents a major advance in a crucial and, until recent years,underdeveloped application of psychoanalytic theory and practice. Chronic marital conflict is a major source of human suffering and consultation to psychotherapeutic practitioners. The original application by Henry Dicks of Fairbairnian psychoanalytic theory and Melanie Klein's exploration of primitive defensive operation and object relations in the therapeutic approach to couples in conflict had opened a new field of psychoanalytic psychotherapy. The expansion of this field with new knowledge stemming from psychoanalytic theory of small group dynamics, understanding of attachment pathology, trauma therapy, and open system theory of personality and cultural interactions, however, took a relatively long time. The reader of this book will find both clear definitions of the corresponding clinical instruments and their theoretical basis, and their practical application to a broad spectrum of couples' conflicts. The underlying unconscious fantasies of both partners are highlighted and explored in the context of transference/countertransference activations in the triangular therapeutic encounter. This volume shows how sexual difficulties, cultural constraints and contradictions, gender issues, and clashes of rigid personality patterns are linked to these unconscious fantasies and their roots in infancy and early childhood. The richness of the contributions permits the reader to detect technical commonalities and disagreements, and gives the reader the stimulation and freedom to achieve his or her own synthesis of this creative, sophisticated overview of psychodynamic couple therapy today.'
— Otto F. Kernberg, MD, Director, Personality Disorders Institute, New York Presbyterian, The University Hospital of Columbia and Cornell

'What remains constant is the longing most of us have for a stable yet satisfying adult couple relationship and the enormous difficulty in achieving it. The couple relationship is often given superficial attention in the public domain. This book is a welcome antidote, drawing attention to the complexity and variety of relationships and the challenge of meeting troubled couples in the consulting room. The book provides a solid grounding for psychoanalytic psychotherapy with couples. The writing captures the richness of contemporary developments in psychoanalytic couple therapy, covering parenting, attachment, sexuality, aggression, intimacy, and dreams. What stands out about this book are the numerous, lively, in-depth clinical examples which bring the couples and the clinical dilemmas to life – through these, the reader is invited right inside the consulting room. It is that which will no doubt entice new people into this field.'
— Joanna Rosenthall, couple psychoanalytic psychotherapist; Couples Unit Lead, Adult Department, Tavistock Clinic; psychoanalyst, Member of the British Psychoanalytic Association

'Edited by two of the most respected practitioners in the field of couple and family psychoanalysis worldwide, this book reviews the question of technique in these settings. In clear and direct language it discusses the basic issues of this clinical practice in keeping with the assumptions of modern psychoanalysis. The authors take up new challenges in showing the mental functioning of couples and families as fantasmatic organisms, the intertwining of intrapsychic and interpersonal levels, and the new frontiers opened by this approach.'
— Anna Maria Nicolò, psychiatrist; Training Psychoanalyst, Italian Psychoanalytic Society/IPA; President, Italian Society for Psychoanalysis of Couple and Family; Editor-in-chief, Interazioni
About the Editor(s)
David E. Scharff, MD, is Chair of the International Psychoanalytical Association's Committee on Family and Couple Psychoanalysis; Chair of the Board, Founder and former Director of the International Psychotherapy Institute, Washington, DC; and Clinical Professor of Psychiatry at Georgetown University and the Uniformed Services University of the Health Sciences. He is the founding Editor-in-Chief of the journal Psychoanalysis and Psychotherapy in China, and author and editor of numerous books and articles, including The Sexual Relationship, Object Relations Family Therapy (with Jill Savege Scharff), Object Relations Couple Therapy, The Interpersonal Unconscious, and Psychoanalytic Couple Therapy.
More titles by David E. Scharff
Jill Savege Scharff, MD, FABP (USA), is Co-founder of the International Psychotherapy Institute; Supervising Analyst at the International Institute for Psychoanalytic Training; Clinical Professor of Psychiatry at Georgetown University; and psychoanalyst and psychotherapist with individuals, couples and families in Chevy Chase, Maryland. Jill is an author, editor, and series editor of many books, several co-authored with David E. Scharff.
You may also like