Psychoanalytic Approaches to Loss: Mourning, Melancholia and Couples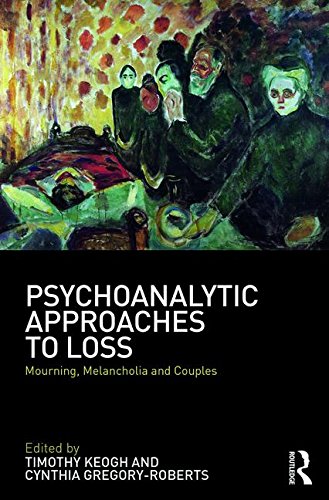 Also by Timothy Keogh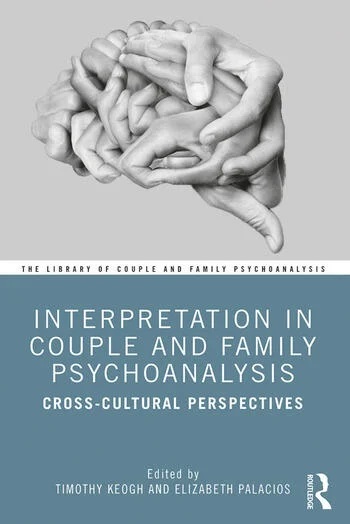 Psychoanalytic Approaches to Loss: Mourning, Melancholia and Couples is an important and significant new reference text for clinicians, trainees and all of those involved in assisting couples with the common, yet challenging presentation of prolonged and unremitting grief. Providing an international perspective, the book gives an overview of the nature of prolonged grief through a psychoanalytic lens and includes a focus on couples who are experiencing the seemingly unbearable loss of a child, those dealing with the often unacknowledged experience of unresolved grief about the loss of a parent and those suffering complex grief following the loss of a partner.
Other special therapeutic challenges, such as those associated with the issue of adjustment difficulties related to a miscarriage, are also considered. The text outlines an assessment and intervention model based on Object Relations Theory, as well as detailing the history of psychoanalytical theories of loss and its relevance to couples. The book concludes with some ideas about the importance of mourning the lost object, in all psychotherapeutic endeavours.
About the Editor(s)
Timothy Keogh currently works full time as a psychoanalyst and forensic and clinical psychologist in private practice in Sydney, Australia. He is a research fellow of the International Psychoanalytical Society and associate faculty member of the Centre for Behavioral Sciences in Medicine at the University of Sydney. Dr. Keogh was formerly statewide Director of Inmate Services and Programs with the New South Wales Department of Corrective Services (Australia). Prior to this he held the post of Director of the Collaborative Research Unit within the New South Wales Department of Juvenile Justice, where he was also Director of Psychological Services. He has published and co-authored numerous journal articles, monographs and chapters on juvenile offending, sex offending, adolescent mental health and psychotherapy. He is currently President of the Couples and Family Psychotherapy Association of Australasia and National Convener of the Australasian Psychological Society's Psychoanalytically-Oriented Psychologist Interest Group.
Cynthia Gregory-Roberts, MAASW(Acc), MACSW is a couple and family psychoanalytic psychotherapist in private practice in Sydney, Australia. She is a member of the Australian Association of Social Workers and College of Social Work and an accredited Mental Health Social Worker. She is also a Member of the International Association of Couple and Family Psychoanalysis and the Couple, Child and Family Psychotherapy Association of Australasia. She has co-authored a number of journal articles and chapters on couple and family psychoanalytic psychotherapy and has extensive experience working with couples and families and as a teacher and supervisor of general practitioners and mental health professionals.
You may also like