Psychoanalysis: From Practice to Theory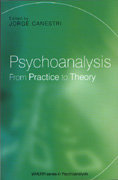 Book Details
Publisher : Whurr Publishers
Published : January 2006
Cover : Paperback
Category :
Psychoanalysis
Catalogue No : 23784
ISBN 13 : 9781861564948
ISBN 10 : 1861564945
Also by Jorge Canestri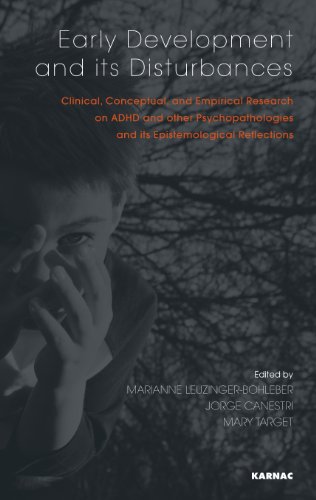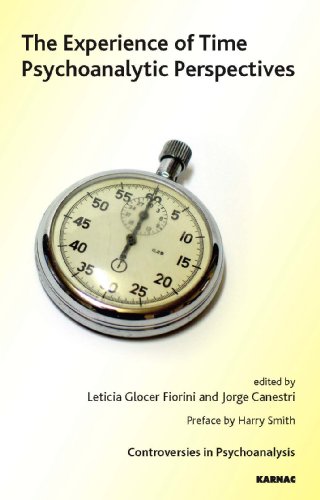 With contributions from leading European and American psychoanalysts, this innovative text systematically investigates and analyses the relationship between clinical practice and psychoanalytic theories, and makes a significant contribution to the debate about the most important problems that psychoanalysis presents. It will be of great value to psychoanalysts, psychotherapists, and students of psychoanalysis.
Reviews and Endorsements
The book examines clinical practice experience in detail and links it with the knowledge gained from official theory. To make this type of analysis of clinical material possible, the team of authors have devised a grid called The Map. This new instrument details the implicit theories of the analyst at work and can be used in everyday clinical work and supervisions. These analyses highlight the divergences and convergences with theory, but also reveal outlines for new models.

Contributors:
Jorge L. Ahumada, Werner Bohleber, Jorge Canestri, Paul Denis, Peter Fonagy, William I. Grossman, Gail S. Reed, David Tuckett, Samuel Zysman

Contents:
About the editor
Contributors
Series foreword
Acknowledgements
Introduction (Jorge Canestri).
1 Implicit understanding of clinical material beyond theory (Jorge Canestri).
2 The map of private (implicit, preconscious) theories in clinical practice (Jorge Canestri,Werner Bohleber, Paul Denis and Peter Fonagy).
3 Miss R (Peter Fonagy).
4 Discussion of public and implicit theories in Peter Fonagy's case presentation (Werner Bohleber).
5 The failure of practice to inform theory and the role of implicit theory in bridging the transmission gap (Peter Fonagy).
6 Some perspectives on relationships of theory and technique (William I. Grossman).
7 Theory as transition: spatial metaphors of the mind and the analytic space (Gail S. Reed).
8 The analytic mind at work: counterinductive knowledge and the blunders of so-called 'theory of science' (Jorge L.Ahumada).
9 Infantile sexual theories and cognitive development: psychoanalysis and theoretical production (Samuel Zysman).
10 The search to define and describe how psychoanalysts work: preliminary report on the project of the EPF Working Party on Comparative Clinical Methods (David Tuckett).
Bibliography.
Index.


About the Editor(s)
Jorge Canestri, M.D, psychiatrist, psychoanalyst. Training and supervising analyst for the Italian Psychoanalytical Association and for the Argentine Psychoanalytic Association. Mary S. Sigourney Award recipient 2004. Professor of Psychology of Health at the Roma 3 University. Editor of the Educational Section of the International Journal of Psycho-Analysis. President of the Italian Psychoanalytical Association. Has published numerous psychoanalytical papers in books and reviews including Language, Symbolisation and Psychosis.
You may also like