Principles of Counseling and Psychotherapy: Learning the Essential Domains and Nonlinear Thinking of Master Practitioners

Book Details
Publisher : Routledge
Published : January 2009
Cover : Paperback
Pages : 504
Category :
Individual Psychotherapy
Category 2 :
Counselling
Catalogue No : 28545
ISBN 13 : 9780415997522
ISBN 10 : 0415997526
Also by Paul R. Peluso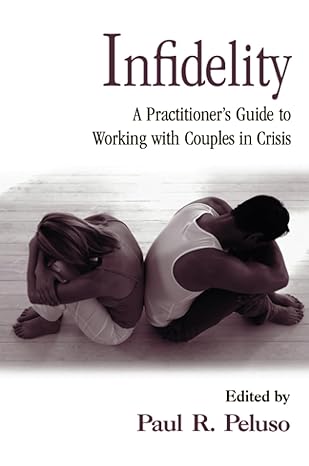 Also by Gerald J. Mozdzierz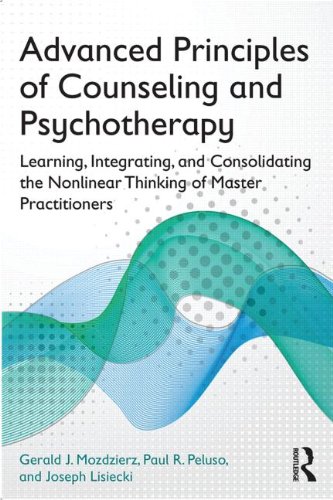 Paperback
£29.44
Usually despatched within 4-5 working days
Free delivery worldwide
This title has been delisted and is no longer available to purchase
While the past two decades have seen considerable research on the processes and efficacy of psychotherapy and counseling, the preparation of new therapists (students) has lagged far behind the advances in understanding what actually works and why. Practitioners-in-training continue to be shown what to do and are educated in a way that asks them to mimic what they read and see - to act like the master therapists and experienced practitioners they see, rather than how to think like a master therapist. This text presents a novel approach to teaching and learning the fundamental skills and techniques of counseling and psychotherapy, based on a non-linear process of thinking that more accurately reflects the reality of mental health practice. At the core of this text lies the idea that to best prepare students for practice with real clients, they have to learn how to think in a new way, the way that research has shown the most effective practitioners think.
Reviews and Endorsements
This non-linear approach to therapy is based on the authoritative research of Tom Skovholt and colleagues, who have studied master therapists in action for years, from which these authors have drawn seven core competencies of effective practice. These competencies also line up with a three-level model of counselor experience developed and researched by Cal Stoltenberg. The result is a paradigm shift in how to teach and learn basic counseling skills, which separates this text from the competition and brings training up to speed with current practice.
You may also like