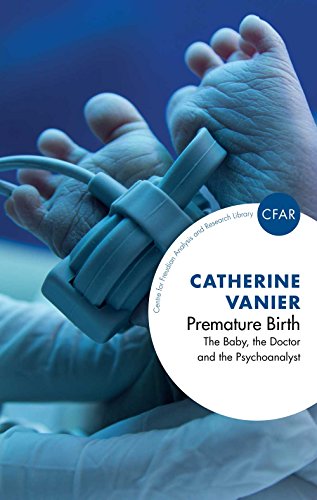 If advances in medical technology now allow babies to be born earlier and survive premature birth, what of the psychical impact of this emergence into the world? What consequences can premature birth have for babies, for their families, and for the medical staff around them?
In this exciting and inspiring study, psychoanalyst Catherine Vanier describes the work she has undertaken over the past twenty years in a neonatal intensive care unit. She shows how a sensitivity to the subjective experience of all concerned can have dramatic effects, and how a psychoanalytic ear can allow us to understand both the problems and the progress of prematurely born babies in a new way.
Reviews and Endorsements
'An absorbing and thought-provoking book, which will resonate with the imagination of many readers, and which certainly should be in the hands of any medical professionals who work with babies and pregnant women. I found it of great interest and value.'
- Hilary Mantel, Booker Prize winning novelist

About the Author(s)
Dr Catherine Vanier is a practicing analyst, and a member and former President of the Espace Analytique Association in Paris. She also works as an psychoanalyst in the neonatology service of the Hôpital Delafontaine in Saint Denis and is the President of Enfance en Jeu, an association for research in paediatrics, psychoanalysis, and pedagogy. She has written numerous articles and books, including The Broken Piano: Lacanian Psychotherapy with Children (Other Press, 1999). In 2010 she received France's highest award, the Knight of the Legion of Honour.
You may also like