Positive Psychology: The Science of Wellbeing and Human Strengths: Third Edition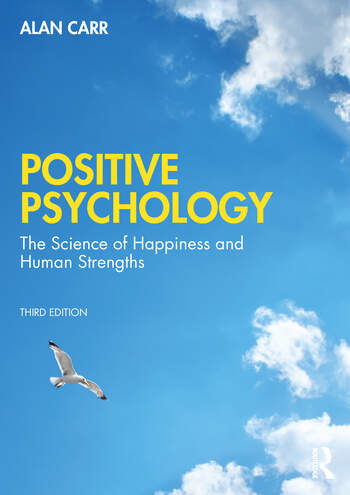 Book Details
Publisher : Routledge
Published : March 2022
Cover : Paperback
Pages : 510
Category :
Clinical Psychology
Catalogue No : 96201
ISBN 13 : 9780367536824
ISBN 10 : 9780367536
Also by Alan Carr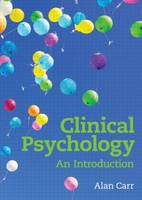 The third edition of Positive Psychology is an accessible introduction to this rapidly growing field.
It covers all major positive psychology topics including wellbeing, character strengths, optimism, gratitude, savouring, flow, mindfulness, emotional intelligence, creativity, giftedness, wisdom, growth mindset, grit, self-esteem, self-efficacy, adaptive defences mechanisms, functional coping strategies, positive relationships, and positive psychology interventions. Positive Psychology retains all of the features that made previous editions so popular, including
• Learning objectives
• Accounts of major theories
• Reviews of relevant research
• Self-assessment questionnaires
• Self-development exercises
• Chapter summaries
• Key term definitions
• Research questions for student projects
• Essay questions for student assignments
• Personal development questions for student exercises
• Relevant web material
• Further reading
This new edition has been completely updated to take account of the exponential growth of research in the field.
It will prove a valuable resource for students and faculty in psychology and related disciplines including social work, nursing, teaching, counselling, and psychotherapy.
This edition also provides access to online teaching resources.
About the Author(s)
Professor Alan Carr is the director of the Doctoral training programme in clinical psychology at University College Dublin and Consultant Couple and Family Therapist at the Clanwilliam Institute in Dublin. He has published over 20 books and 200 academic papers and conference presentations in the fields of family therapy and clinical psychology. He has extensive experience in family therapy and clinical psychology, having worked in the field in the UK, Ireland, and Canada.
You may also like