Polyvagal Theory and the Developing Child: Systems of Care for Strengthening Kids, Families, and Communities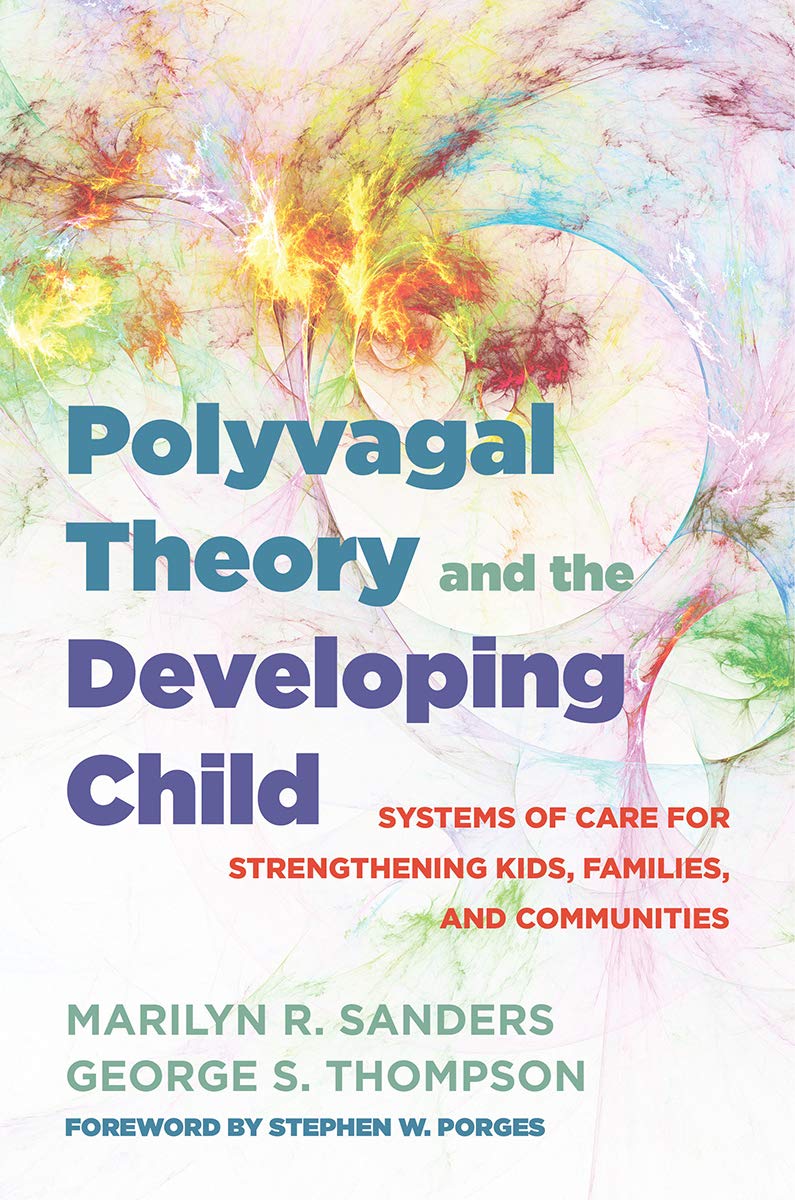 How sustained disruptions to children's safety have physical, behavioural and mental health impact that follow them into adulthood.
At its heart, polyvagal theory describes how the brain's unconscious sense of safety or danger impacts our emotions and behaviours. In this powerful book, pediatrician and neonatologist Marilyn R. Sanders and child psychiatrist George S. Thompson offer readers both a meditation on caregiving and a call to action for physicians, educators and mental health providers. When children don't have safe relationships, or emotional, medical or physical traumas punctuate their lives, their ability to love, trust and thrive is damaged. Children who have multiple relationship disruptions may have physical, behavioural or mental health concerns that follow them into adulthood.
By attending to the lessons of polyvagal theory - that adult caregivers must be aware of children's unconscious processing of sensory information - the authors show how professionals can play a critical role in establishing a sense of safety even in the face of dangerous, and sometimes incomprehensibly scary, situations.
Reviews and Endorsements
"In Polyvagal Theory and the Developing Child, Marilyn Sanders and George Thompson apply the principles of Polyvagal Theory to explore the disruptions to connection the children and families they serve experience on the journey from conception through adolescence and the impact of those traumatic moments. Drawing on wisdom from years of practice, they present a framework grounded in neurobiology and brought alive in clinical stories that weaves the essential ingredients of safety and connection into clinical interactions. With this beautifully written exploration of the science of safety, Drs. Sanders and Thompson offer a guide to engaging the vagal pathways embedded in our biology and creating the social connections that are the foundation of well-being." - Deb Dana, LCSW, author of The Polyvagal Theory in Therapy: Engaging the Rhythm of Regulation

"In their brilliant text, Sanders and Thompson deliver an inspiring call to action. After carefully explaining how the polyvagal system works, they make a convincing argument for educating others (especially those caring for infants, children, and families) with the goal of establishing a trauma and polyvagal-informed society. This book could and should be required reading for teachers, physicians, psychotherapists, and any other professional caregivers interested in the development of resilience as an optimal outcome." - Deborah L. Korn, Psy.D., Faculty, Trauma Research Foundation and EMDR Institute, coauthor, Every Memory Deserves Respect

"Marilyn Sanders and George Thompson skillfully employ Polyvagal Theory to elucidate the biological underpinnings of emotion regulation in attachment relationships, showing how vagal tone supports social connections essential for a feeling of safety needed to cope with childhood adversity. The authors buttress their conceptual framework with scholarly research and clinical examples. Most importantly, they infuse their writing and practice with the key ingredient for healing that transcends the remarkable vagus nerve's contribution: a compassionate spirit." - Jon G. Allen, Ph.D., Clinical Professor, Menninger Department of Psychiatry and Behavioral Sciences, Baylor College of Medicine, Voluntary Faculty
About the Author(s)
Marilyn R. Sanders, MD, is a pediatrician/neonatologist and professor of pediatrics at Connecticut Children s Medical Center in Hartford, Connecticut.

You may also like