Oedipus and the Sphinx: The Threshold Myth from Sophocles Through Freud to Cocteau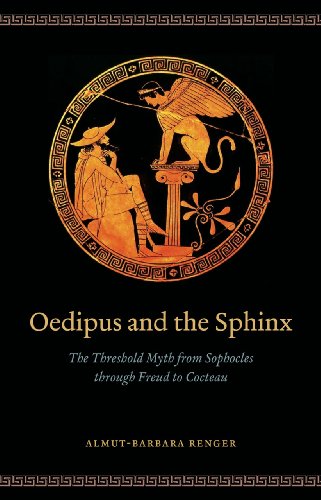 When Oedipus met the Sphinx on the road to Thebes, he did more than answer a riddle - he spawned a myth that, told and retold, would become one of Western culture's central narratives about self-understanding. Identifying the story as a threshold myth - in which the hero crosses over into an unknown and dangerous realm where rules and limits are not known - Oedipus and the Sphinx offers a fresh account of this mythic encounter and how it deals with the concepts of liminality and otherness.
Almut-Barbara Renger assesses the story's meanings and functions in classical antiquity - from its presence in ancient vase painting to its absence in Sophocles' tragedy - before arriving at two of its major reworkings in European modernity: the psychoanalytic theory of Sigmund Freud and the poetics of Jean Cocteau. Through her readings, she highlights the ambiguous status of the Sphinx and reveals Oedipus himself to be a liminal creature, providing key insights into Sophocles' portrayal and establishing a theoretical framework that organizes evaluations of the myth's reception in the twentieth century. Revealing the narrative of Oedipus and the Sphinx to be the very paradigm of a key transition experienced by all of humankind, Renger situates myth between the competing claims of science and art in an engagement that has important implications for current debates in literary studies, psychoanalytic theory, cultural history, and aesthetics.
You may also like