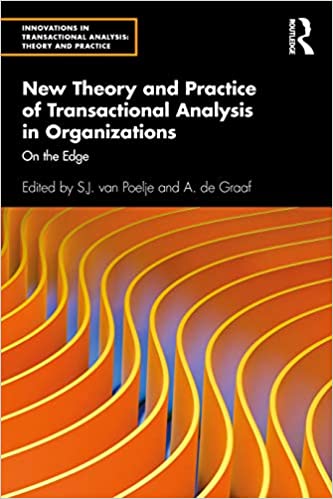 Also by Anne De Graaf
This innovative book presents state-of-the-art thinking on using transactional analysis (TA) to change the structure, relationships and culture in organizations.
The book is arranged according to the three levels of organizations described by Eric Berne - the structural, interpersonal and psychodynamic levels - and the chapters expand on his concepts at each level. With contributions by an international range of authors, incorporating a selection of practical case studies, the book illuminates key themes including group and team dynamics, psychological safety, emotion and, most foundationally, boundaries.
Exploring the tensions of boundaries that can determine both the stability of a system as well as its innovative potential, this book provides a strong structural framework for TA coaches, consultants and analysts, as well as other professionals working with and within organizations.
Reviews and Endorsements
'New Theory and Practice of Transactional Analysis in Organizations is an important, contemporary collection of chapters that – contrary to its title – is placing TA contribution at the heart of OD practice. Coming out for publication in the midst of one of the most turbulent periods of recent times, it will offer some stability in its sense-making of organizational and development practice which we all need.'
- Dr. Eliat Aram, CEO, The Tavistock Institute of Human Relations, London, UK.

'As New Theory and Practice of Transactional Analysis in Organizations is a book focused on innovation of organizational TA, we also asked a newer TA organizational generation from different countries to write a sentence or two why this book is important for TA and for the organizational field. An impressive synergy of thought leaders in the field of TA in organizations that inspire us to innovate our approach to organizations, leaders and teams.' - Danijela Djuric, Growth Code Consultant. 

'In the 60's, Berne ingeniously connected the individual and the collective dimension inside a single theorical approach. If human beings barely changed since then, organiszations have transformed very deeply. This wonderful book pushes "BOT" towards the 21st century. BRAVO!' - Olivier Bettach, Executive coach and method actor, Paris, France .

'The book opens your eyes on the resources of agile organizations which are able to use a "negative ability", the ability to "be" (and not to "do") in uncertainty, remaining impassive, facing absence or loss of meaning, without wanting at all costs and quickly to reach results and certainties.' - Rossella Iannucci, Head of Internal Coaching Academy Intesa Sanpaolo Group.
About the Editor(s)
Sari van Poelje, TSTA-O, is an international team coach and expert on agile business innovation. Sari has 35 years' experience of coaching and consulting with managers and directors and is a licensed teaching and supervising transactional analyst in the organisational field, PCM trainer and coach, NOBCO-EMCC accredited master coach, systemic team coach. She is the owner of Intact Academy and has published numerous articles and books on leadership, coaching and organizational change.
Anne de Graaf, MSc, is a Teaching and Supervising Transactional Analyst in the field of Management and Organisational Development. For many years he worked for a large (TA based) consultancy firm in the Netherlands. Currently he is the co-owner and teacher/supervisor at one of the largest TA training institutes in the world, TA academie. He is also the co-author of the successful TA management book Einstein and the Art of Sailing.
You may also like