New Hope for ADHD in Children and Adults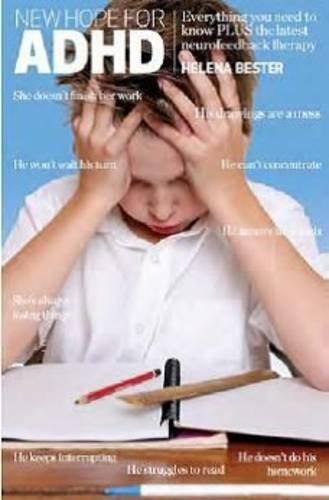 Helena Bester, South Africa's leading expert on ADHD, shares with great compassion success stories from some of the thousands of ADHD sufferers who have crossed her path. With this readable, practical and useful book she shares the latest information on ADHD in children and adults. In a conversational tone, practically illustrated with case studies, she shares the latest treatment options from physical therapies to relaxation techniques, diet and new medications. One of the new alternative treatments that she discusses in depth is neuro-feedback therapy. It is used for all forms of ADHD and, although less commonly, is also used successfully in the treatment of anxiety disorders, insomnia, depression, epilepsy, brain injuries, autism, intermittent explosive disorder, and addiction.
With her practical approach she equips parents, teachers, spouses and family members with survival strategies to reduce their own stress in dealing with "difficult" situations. New Hope for ADHD in Children and Adults arms its readers with up-to-date knowledge, expert and sympathetic guidance, and the confidence they need.
You may also like