Mutual Impact: At the Crossroads of Psychoanalysis and Literature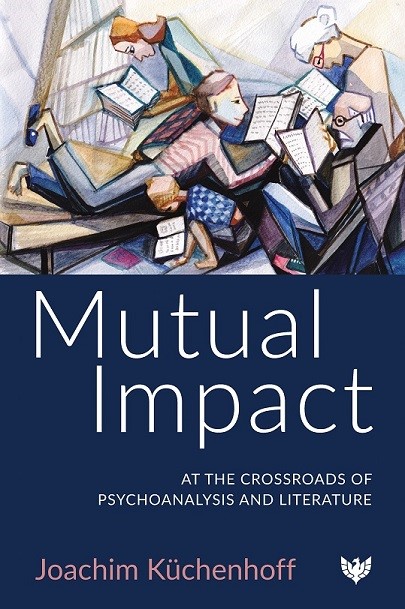 Book Details
Publisher : Phoenix Publishing House
Published : June 2023
Cover : Paperback
Category :
Psychoanalysis
Catalogue No : 96871
ISBN 13 : 9781800131682
ISBN 10 : 9781800131
Also by Joachim Küchenhoff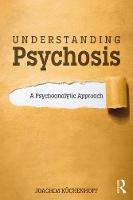 What can psychoanalysis contribute to the interpretation and understanding of cultural products, in particular, literary works? What, on the other hand, can novels and plays offer to widen the conceptual and theoretical perspectives in psychology and psychoanalysis?
The interpretative strategies offered by psychoanalysis, often unfamiliar to cultural studies, can adorn literature with new meaning. Psychoanalysis enables the perspective of unconscious motivations of social action and thought and widens semiotic strategies to understand linguistic, and even infra-linguistic, signs. Conversely, psychoanalytic thinking has since its advent greatly profited from literature and literary criticism. From Freud onwards, psychoanalytic theory has integrated poetic knowledge or transformed epistemological and interpretative concepts of cultural studies into psychoanalysis.
Nine chapters each cover a famous work of literature from the likes of William Shakespeare and Herman Melville. Joachim Kuchenhoff interprets each work from a psychoanalytic perspective while simultaneously combing its content for lessons which can be drawn and utilised in psychoanalytic practice, thereby eliciting the symbiotic relationship between the two fields.
Covering topics ranging from the tolerance for loss and the negative in King Lear to the difficulties in mourning and beginning anew in Nathan Hill's The Nix, this intriguing work is a must-read for all those with an interest in literature, as well as those in the psychoanalytic field who wish to expand their knowledge base and adopt new and different ways of thinking.
Reviews and Endorsements
'The reader enters the world of Mutual Impact as one does a new analysis – with an agenda of curiosity that is rich but only suggestive of the layers of new meanings that await us. We learn a great deal about many areas of the human condition – from Lear to Bartleby, from Ahab to Philip Roth. I discovered fresh insights on triangularity and the life-enhancing potential of the analyst's passionate embrace of presence and absence. But these are as the manifest content of a dream – engaging and certainly worthwhile but only a tease for what the interested reader can access for their personal growth. The fortunate student of Mutual Impact gets to meet Joachim Kuchenhoff, a dear colleague, not previously translated into English. Allow yourself to slowly get to know the man behind this work. Don't rush. You will likely smile as I did in feeling his deep scholarship that is leavened by his soft humanity. You will perhaps choose as I have to keep this volume near you – to return to its rich affirmation of what a well-studied and well-lived life can offer us all.'
Harvey Schwartz, MD, training and supervising analyst at the Psychoanalytic Association of New York and the Psychoanalytic Center of Philadelphia; host of the IPA podcast 'Psychoanalysis On and Off the Couch'
Table of Contents

Acknowledgements
About the author
Introduction

CHAPTER 1
Negativity and Language in King Lear (W. Shakespeare)

CHAPTER 2
On the Chances and Dead-Ends of Saying "no" – Bartleby the Scrivener (H. Melville)

CHAPTER 3
Aesthetic Form and Unconscious Sense: Self-Care and Identity in Moby Dick (H. Melville)

CHAPTER 4
Time and the Other in the Process of Remembering – Embers (S. Marai)

CHAPTER 5
Intercultural Violence and Intercultural Transitional Spaces: Construction and Deconstruction of the Foreign – Tracks (L. Erdrich)

CHAPTER 6
Dying in Literature and Psychoanalysis – Everyman (P. Roth)

CHAPTER 7
Body, Deficiency, Shame – Nemesis (P. Roth)

CHAPTER 8
Relations, Work on Relationships, Missed Encounter – The Vegetarian (Han Kang)

CHAPTER 9
In Transition: Say Goodbye and Start Over – The Nix (N. Hill)

References
Index
About the Author(s)
Joachim Küchenhoff, MD, is a psychoanalyst and member of the International Psychoanalytical Association and of the Swiss and German psychoanalytic societies. He is a specialist in psychiatry/psychotherapy and in psychosomatic medicine, professor emeritus at Basel University and visiting professor at the International Psychoanalytic University (IPU) Berlin. He worked as the medical director of the department of adult psychiatry in the canton Baselland, Switzerland, from 2007 to 2018. He was editor-in-chief of the Swiss Archives of Neurology, Psychiatry and Psychotherapy until 2022 and chair of the supervisory board at the IPU Berlin.

He has written seventeen academic books and in addition has edited twenty-four academic volumes. He has published widely, especially on psychoanalytic topics. He is especially interested in psychoanalytic transdisciplinary research, and, thus, has collaborated intensively with philosophical, cultural, and literary scholars. His scientific work centres on the psychoanalytic approach to severe psychic disorders in psychiatry and psychosomatic medicine and on the subjective body experience (body image).
You may also like