Multicultural Family Art Therapy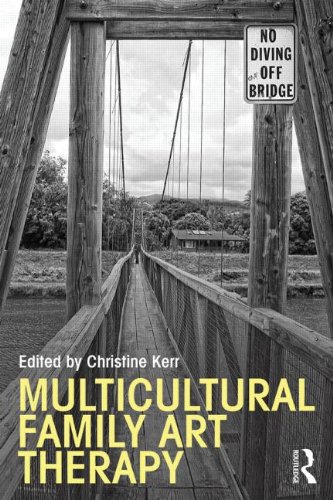 Also by Christine Kerr

How does the family art therapist understand the complexities of another's cultural diversity? What are international family therapist's perspectives on treatment? These questions and more are explored in Multicultural Family Art Therapy, a text that demonstrates how to practice psychotherapy within an ethnocultural and empathetic context. Each international author presents their clinical perspective and cultural family therapy narrative, thereby giving readers the structural framework they need to work successfully with clients with diverse ethnic backgrounds different from their own.
A wide range of international contributors provide their perspectives on visual symbols and content from America, Canada, Britain, Ireland, Australia, Israel, Russia, Singapore, Taiwan, Japan, Korea, Trinidad, Central America, and Brazil. They also address a diversity of theoretical orientations, including attachment, solution-focused, narrative, parent-child, and brief art therapy, and write about issues such as indigenous populations, immigration, acculturation, identity formation, and cultural isolation. At the core of this new text is the realization that family art therapy should address not only the diversity of theory, but also the diversity of international practice.
About the Editor(s)
Christine Kerr, PhD, ATR-BC, LCAT, has been the Director of Clinical Art Therapy Programs at Long Island University, Post for the past 15 years and a professor for over 25 years. She maintains an active private practice, focused on family and couples therapy.
You may also like