Multi-Family Therapy: Concepts and Techniques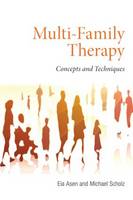 Book Details
Publisher : Routledge
Published : January 2010
Cover : Paperback
Pages : 200
Category :
Family, Couple and Systemic Therapy
Catalogue No : 29851
ISBN 13 : 9780415557818
ISBN 10 : 041555781X
Also by Eia Asen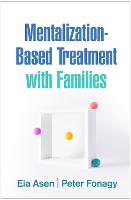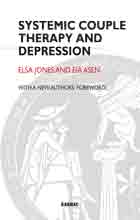 Multi-Family Therapy (MFT) involves the bringing together of different families in a therapeutic context in order to work jointly to overcome each of their specific and very individual problems. This innovative book combines the theory and concepts of MFT with detailed practical examples of techniques and exercises which have been proven to help with problematic children, teenagers and adults. In this book, Asen and Scholz discuss how MFT has been developed over the past 30 years and has been applied nationally and internationally across a range of settings with a variety of clients, including: Children and teenagers who are excluded from school; Multi-problem families with abuse and violence who challenge social workers and the legal system; and Children, teenagers, and adults who present with mental health issues.
Multi-Family Therapy: Concepts and Techniques is written for professionals in mental health, social work, and education. Its unique pragmatic approach makes it an essential guide for anyone wishing to employ MFT.
Reviews and Endorsements
'This book captures and makes clear how Multi-family therapy employs an attractive style of always approaching issues through activities that are multiply layered in terms of sensory experiences and also have a lateral/creative fun twist, e.g. in work with diverse ethnic groups and different languages having an exercise of babbling (Tower of Babel) in different fantasy languages. The sessions have a feel of being at the circus, the theatre, stand-up comedy, children's party. Above all they transform problems by fun, creativity and humour. A book that is both substantial in its thought and content and also a pleasure and fun to read.'
- Rudi Dallos, Programme Director of Clinical Psychology, University of Plymouth, UK

'In this vividly-written landmark text, Asen and Scholz capture the excitement, creativity, challenges, and effectiveness of Multi-Family Therapy. It is packed with innovative, systemically-based activities readily applicable to working with families in groups or individually. It provides detailed guidance on how to manage the complex group processes that engage families as resources for one another. The authors demonstrate the usefulness of MFT for a wide range of psychiatric and social problems and in a range of institutional settings. For those readers who already practice MFT, this book will expand their repertoire; those new to MFT will be compelled to start a multi-family group immediately. An inspiring, comprehensive book.'
- Peter Fraenkel, Ph.D. Associate Professor, The City College of the City University of New York & Director, Center for Work and Family, Ackerman Institute for the Family.

Contents:
Introduction and Acknowledgements. Concepts and Principles. Basic techniques. Group exercises. Family-oriented exercises. Problem-focused exercises. Working with Multi-Problem Families. Working with and in Schools. Managing Eating Disorders, Psychosis and Mood Disorders. Pragmatic considerations. References
About the Author(s)
Eia Asen is a Consultant Child and Adolescent Psychiatrist and a Consultant Psychiatrist in Psychotherapy, and is clinical director of the Marlborough Family Service, London.
Michael Scholz is a systemic psychotherapist and the Emeritus Professor of Child and Adolescent Psychiatry and Psychotherapy at the University of Dresden, Germany.
You may also like