Me and My PDA: A Guide to Pathological Demand Avoidance for Young People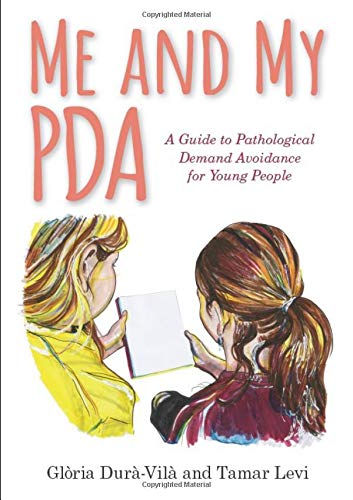 Also by Gloria Dura-Vila
This beautifully illustrated guide helps young people with Pathological Demand Avoidance (PDA) to understand their diagnosis, develop self-awareness and implement their own personalised problem-solving strategies. Written in consultation with young people with PDA and their families, this book recognises the importance of handing control back to the young person, and that there is no one-size-fits-all PDA profile. Readers are encouraged to engage throughout with interactive writing, doodling and checklist exercises to explore their own particular characteristics, strengths and challenges. Me and My PDA is sensitively tailored to the needs and experiences of young people (aged 10+) with PDA. The guide is designed to grow with the reader, and can be used for many years as the young person develops and changes - making it invaluable to PDA-diagnosed individuals and their families.
About the Author(s)
Gloria Dura-Vila is a consultant child and adolescent psychiatrist working in the Surrey and Borders NHS Trust with a main clinical interest in Autistic Spectrum Disorder (ASD). She is experienced in assessing, diagnosing and treating children and young people with ASD, and she works closely with parents and educational and social services. She is passionate about the importance of communicating the ASD diagnosis to parents and to the child in the best possible way. She is an Honorary Lecturer at University College London, Department of Mental Health Sciences.
More titles by Gloria Dura-Vila
Tamar Levi has studied child psychology and worked with students with a range of disabilities including ASD. She has illustrated numerous children's books including The If Machine, The If Odyssey and The Philosophy Shop and she guest lectures on how picture books can be used as tools in schools and at home to effectively share complicated ideas or sensitive information with children.
You may also like