Mastering the Clinical Conversation: Language as Intervention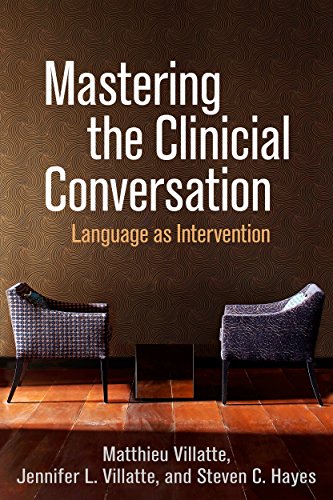 Book Details
Publisher : Guilford Press
Published : 2015
Cover : Hardback
Pages : 398
Category :
Individual Psychotherapy
Catalogue No : 38146
ISBN 13 : 9781462523061
ISBN 10 : 1462523064
Also by Steven C. Hayes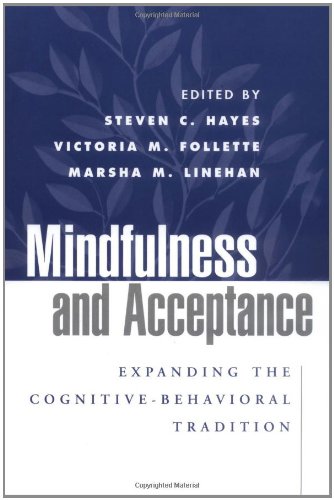 Also by Matthieu Villatte
This compelling book provides psychotherapists with evidence-based strategies for harnessing the power of language to free clients from life-constricting patterns and promote psychological flourishing. Grounded in relational frame theory (RFT), the volume shares innovative ways to enhance assessment and intervention using specific kinds of clinical conversations. Techniques are demonstrated for activating and shaping behavior change, building a flexible sense of self, fostering meaning and motivation, creating powerful experiential metaphors, and strengthening the therapeutic relationship. User-friendly features include more than 80 clinical vignettes with commentary by the authors, plus a Quick Guide to Using RFT in Psychotherapy filled with sample phrases and questions to ask.
Reviews and Endorsements
"Beautifully written, this book imparts a deep understanding of language's relationship to psychopathology and its effective use in psychotherapy. The theoretical presentation is exceptionally rich and the many examples of clinical application are particularly informative. Chapters address the fundamental tasks of therapy, from conducting functional assessments to building the client's sense of self, fostering meaning and motivation, and enriching the therapeutic relationship. A 'must read' for psychotherapists and students."
- Michelle G. Craske, PhD, Department of Psychology, University of California, Los Angeles

"A fascinating, very accessible account of RFT and its application to psychotherapy practice. The book offers a gorgeous balance of conceptual thinking and practical applications. It is a mind-expanding resource for psychotherapists of all orientations and levels of experience."
- Jacqueline B. Persons, PhD, Director, Cognitive Behavior Therapy and Science Center, Oakland, California
About the Author(s)
Matthieu Villatte, PhD, is a Research Scientist and Clinical Trainer at the Evidence-Based Practice Institute in Seattle. He has conducted workshops on the clinical applications of relational frame theory (RFT) and contextual behavioral science in the United States, Canada, Australia, and Europe. He is also an associate editor of the Journal of Contextual Behavioral Science. His work currently focuses on the dissemination of evidence-based practices, and he has published articles and book chapters on RFT, contextual behavioral science, and cognitive-behavioral therapy.
More titles by Matthieu Villatte
Jennifer L. Villatte, PhD, a clinical psychologist, is Assistant Professor in the Department of Psychiatry and Behavioral Sciences at the University of Washington, Seattle. She is a core faculty member in the Behavioral Science and Technology Center, where she develops and evaluates behavior intervention technologies aimed at improving population health. Her research aims to leverage innovations in data science, interaction design, and computing to optimize the impact of language and technology on human flourishing. Her clinical research interests include suicide prevention and adapting evidence-based practices to eliminate health service disparities.
Steven C. Hayes, PhD is Nevada Foundation Professor and Director of Clinical Training in the Department of Psychology at the University of Nevada, Reno. He has been president of multiple scientific and professional societies, including the Association for Behavioral and Cognitive Therapies (ABCT) and the Association for Contextual Behavioral Science. His work has been recognized by the Impact of Science on Application Award from the Society for the Advancement of Behavior Analysis and the Lifetime Achievement Award from the ABCT, among other awards. The author of more than 540 scientific articles, he has focused his career on understanding human language and cognition and applying this understanding to the alleviation of human suffering and the promotion of human welfare.
You may also like