Mapping the Mind: The Intersection of Psychoanalysis and Neuroscience

Book Details
Publisher : Routledge
Published : 2003
Cover : Paperback
Pages : 292
Category :
Neuroscience
Category 2 :
Psychoanalysis
Catalogue No : 18388
ISBN 13 : 9781855753006
ISBN 10 : 1855753006
Also by Fred M. Levin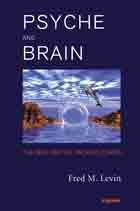 This reissued classic text is a comprehensive guide to the basics that shows simply how things work. Each chapter begins with a precis to relate the contents to the wider context and the book ends with a summary and overview of what has gone before. This book provides a scientific base that aims to assist those who wish to pursue interdisciplinary work in the complex and endlessly fascinating area of the mind and brain.
Reviews and Endorsements
'Sigmund Freud never had any doubt that the discoveries he was making through psychoanalysis reflected aspects of brain functioning. However, in his day not enough was known about the nervous system to correlate clinical findings with neurophysiology. Today, we have the opposite problem - so much is known about the functioning of the nervous system that the very wealth of available material daunts the student of psychoanalysis and psychotherapy who might want to continue where Freud's "Project for a Scientific Psychology" left off.

'Mapping the Mind: The Intersection of Psychoanalysis and Neuroscience is therefore a benchmark in the field. Fred Levin, an accomplished psychoanalyst, has mastered the literature of the neurosciences and combined the two fields in a most interesting and readable manner. Dr Levin's book is an invaluable resource that will have an important place in the libraries of both theoreticians and practitioners.'
- Michael Franz Basch, MD, Professor Psychiatry, Rush Medical College Faculty, Chicago Institute for Psychoanalysis

'Scientifically comprehensive and accurate, clinically sensitive and informed, this book is a "first". Dr Levin has proposed a broadly based integration of contemporary neuroscientific and psychoanalytic information that is both bold and sound. It should stimulate trail-blazing research.'
- Morton F Reiser, MD, Albert E. Kent Professor Emeriturs of Psychiatry, Yale University
About the Author(s)
Fred Levin is Associate Professor of Clinical Psychiatry, Feinberg School of Medicine, Northwestern University, Chicago and Evanston, Illinois. He is a member of the International Psychoanalytic Association; the American Psychoanalytic Association; the American Psychiatric Association (life fellow); American College of Psychoanalysts (honorary organization, Past President, and fellow) and several other organizations in Europe and Japan. He has contributed to nearly 100 publications and written a number of books, including Mapping the Mind, Psyche and Brain: The Biology of Talking Cures and Emotion and the Psychodynamics of the Cerebellum: A Neuro-Psychoanalytic Analysis and Synthesis.
You may also like