Managing Depression, Growing Older: A Guide for Professionals and Carers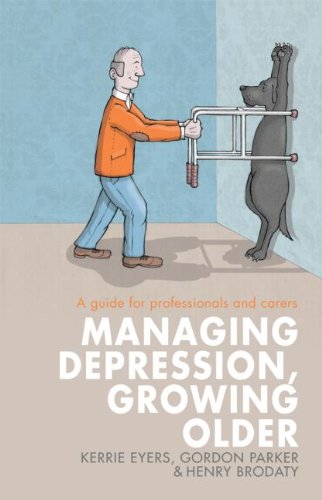 Also by Gordon Parker
Also by Kerrie Eyers
Even when he's grey around the muzzle, the black dog of depression can still deliver a ferocious bite. Depression can strike at any age, and it may appear for the first time as we get older, as a result of life circumstances or our genetic makeup. While older people face the same kinds of mental health issues as younger people, they can find it more difficult to deal with them owing to the stressors which accumulate with age. There is also a high incidence of undiagnosed depression in older age, presenting extra challenges for carers. Managing Depression Growing Older offers a systematic guide to identifying depression in older people, supporting them at home or in an aged care setting, and the importance of diet, exercise and attitude in recovery. It is essential reading for anyone who works with the elderly.
About the Editor(s)
Kerrie Eyers is a psychologist, teacher and editor with many years' experience in mental health, based at the Black Dog Institute, Sydney, Australia.
Gordon Parker is Scientia Professor of Psychiatry at the University of New South Wales and Executive Director of the Black Dog Institute, Sydney, Australia. He is a renowned researcher with over 30 years' experience with mood disorders.
Henry Brodaty is Professor of Psychogeriatrics at the University of New South Wales and Director of hte Academic Department for Old Age Psychiatry at the Prince of Wales and Prince Henry Hospitals.
You may also like